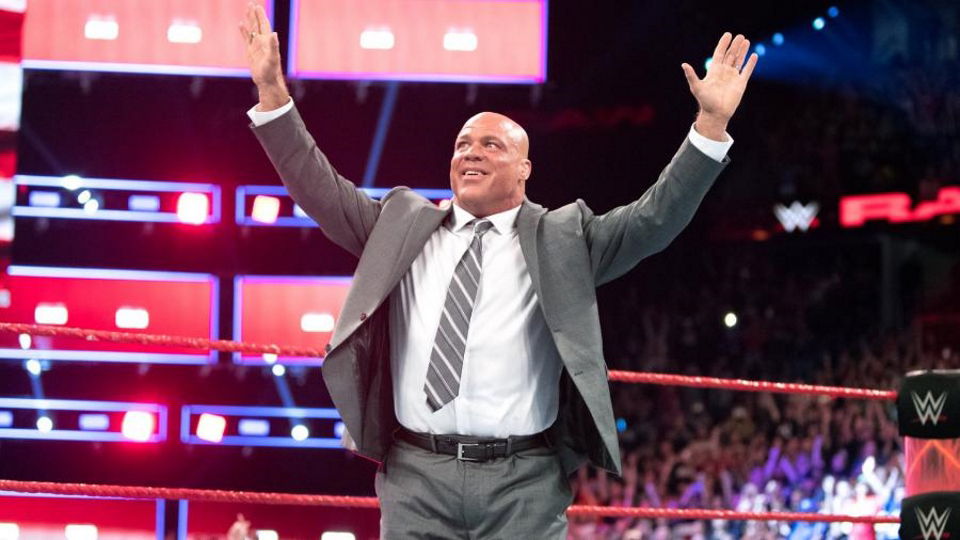 Kurt Angle made his triumphant return to WWE after WrestleMania 33 in 2017, and has had a bit of a mixed bag in terms of story lines.
He was the bumbling Raw general manager for over a year and although this role never really suited him, he made three very high profile in ring appearances.
The most famous of these came at WrestleMania 34, where he tagged with Ronda Rousey to face Triple H and Stephanie McMahon in many people's match of the night.
Since then, he's been emasculated by Stephanie McMahon, fired from hit role as general manager, and appeared in Random matches. There doesn't really seem to be any kind of direct story for Angle, and could that be because the end is nigh?
Posting on Instagram, the Olympic Gold medallist captioned a photo which many have taken as a hint that he could soon retire.
Angle has been used as an in ring star recently, so could we soon be entering a storyline which culminates in a match for his career?
It would be a brilliant way of getting a young new heel over…perhaps someone who has just been called up like EC3?