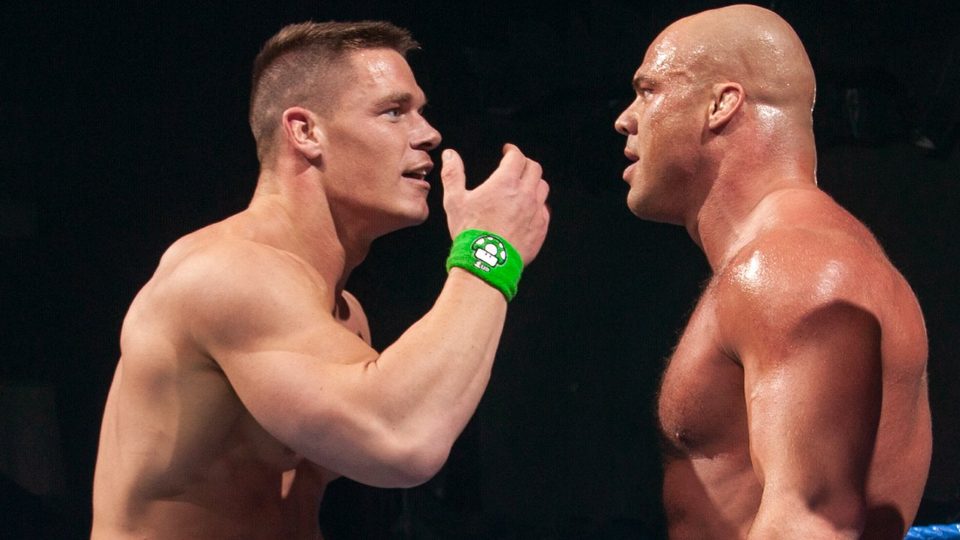 Pretty much no-one on planet earth was happy with the announcement that Kurt Angle would be facing Baron Corbin in his retirement match at WrestleMania 35, and according to Rajah, Angle himself actually "lobbied" for a certain Mr. John Cena:
As of this weekend, Angle vs. Corbin was still the planned match. Kurt and others backstage lobbied for Cena and this is just what I am perceiving, but seems WWE thinks the negative response is great for Corbin. Still 2 weeks left for minds to change.

— Rajah (@RajahNews) March 23, 2019
It was reported earlier this week that WWE didn't expect this kind of negative backlash – which perhaps emphasizes their misjudgment of their fanbase – and they could be 'reconsidering' the match.
It was also reported that John Cena is scheduled for a match at WrestleMania, but there have been no clear signs as of yet as to who he is going to face.WWE have responded to fans on a fairly regular basis recently, with the rise of Becky Lynch, and the WWE Title push of Kofi Kingston, so there is every chance they could go back on Angle vs. Corbin and throw something else together.
Or, you know, they could not do that.
And we'll all cry.