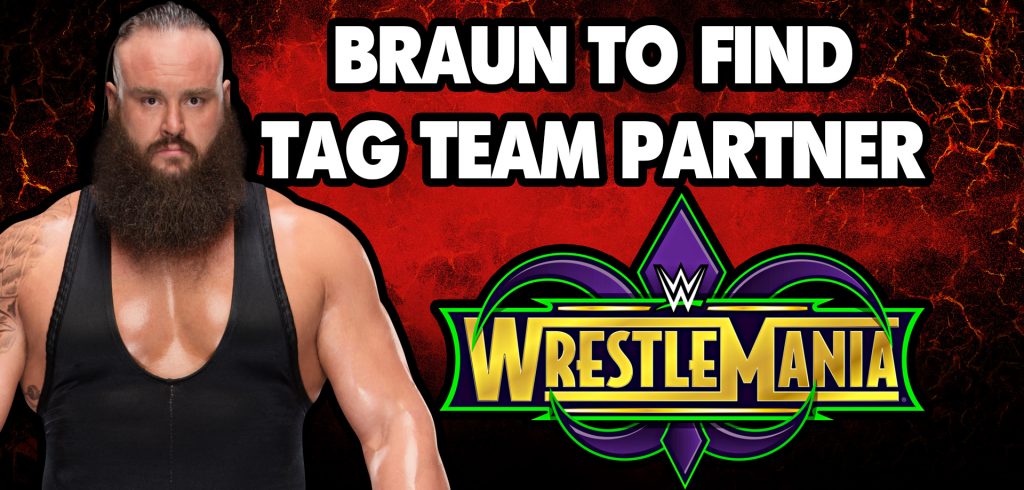 WWE has posted the following update from Raw General Manager Kurt Angle, stating that Braun Strowman must find a tag team partner for his WWE Raw Tag Team Championship match against the Bar at WrestleMania.
Strowman earned the opportunity to face the current WWE Raw Tag Team Champions, the Bar, at WrestleMania 34 after he won a number one contender's tag team battle royal last week having thrown every other Raw tag team over the top rope with no partner to assist him.
It had been reported by numerous outlets that the backstage word was that they were undecided if Braun would face the current title-holders alone or if he would gain a partner in the coming weeks. It seems with this recent update that it will be the latter of the two options.
The internet has been speculating over the past week who his tag partner could be if it went that way and it seems the internet want it to be Elias. This could potentially be a genius pairing as they seem to have a tonne of chemistry together on screen. Other names thrown into the hat are Curt Hawkins or potentially even Neville, which is a return I'm sure everyone would love to see happen. Whoever it is that he is paired with it's sure to be entertaining.