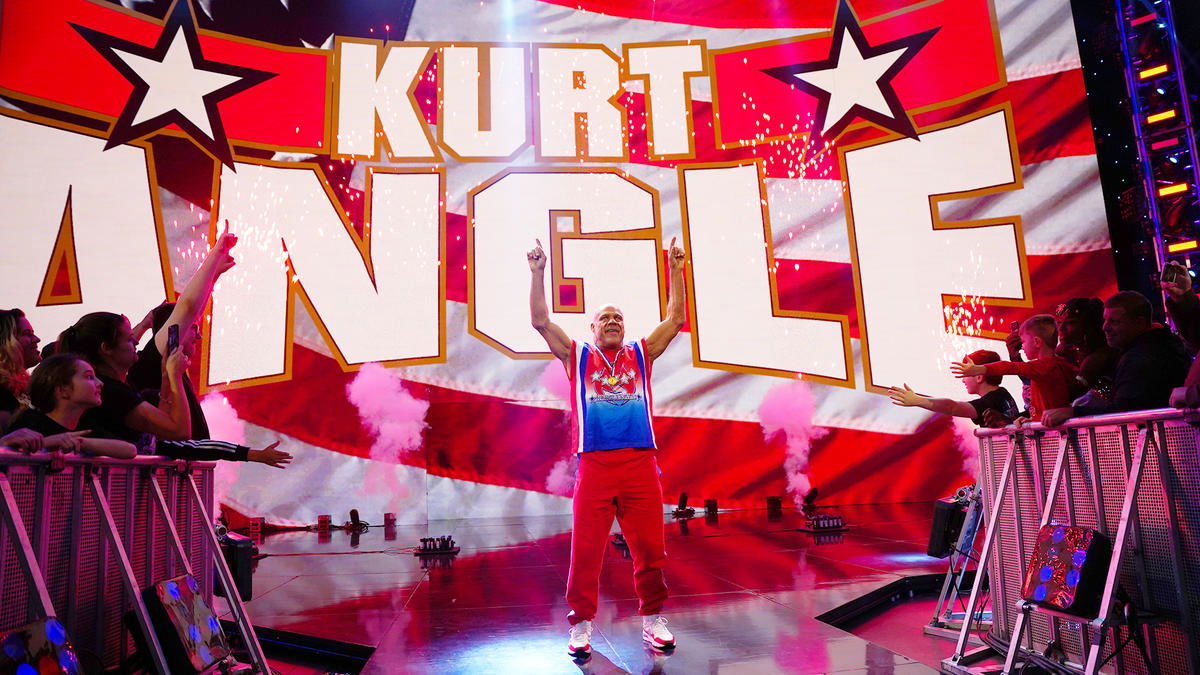 WWE Hall of Famer Kurt Angle's time in the ring may be over, however, his influence is clear to see on one particular member of WWE's current roster, Chad Gable.
Gable has often been compared to Angle due to their similar olympic wrestling backgrounds as well as their goofier comedic sides to their characters.
But how does Angle feel about potentially returning to WWE TV for an on-screen pairing of some description? Perhaps as a heel-duo?
Discussing the idea on his latest edition of The Kurt Angle Show Podcast, Angle would speak highly of Gable, however would cast doubt on his ability to play a heel role at this stage in his career.
Angle said:
"I would love to be a heel with Chad Gable. He's so entertaining. The two of us together would be unstoppable. But, I'm sorry to say — if I ever came back to wrestle, I don't know if I'd be a heel."
"It'd be really difficult for me because of the career I have and the age I am. When you get older, people start having sympathy for you and they wanna cheer you on, they want you to win and it's really hard to turn heel later on in your career."
"Like Undertaker, look at him. He has so much respect. He's been in the company for 30 years and all his accomplishments. You know how hard it would be for Undertaker to be a heel right now? It's almost impossible and I think I'm comparable to that."
Angle's last WWE appearance came at the Raw 30th anniversary show in January where he would appear in a segment with DX as well as referee a six-man tag match.
Angle would recently announce his need to undergo neck surgery in the future, you can find out his comments on his current health here.
Transcript courtesy of POST Wrestling
If you want to stay fully updated on all the latest wrestling news, click the red bell in the bottom right of your screen to receive notifications from WrestleTalk.com straight to your device!