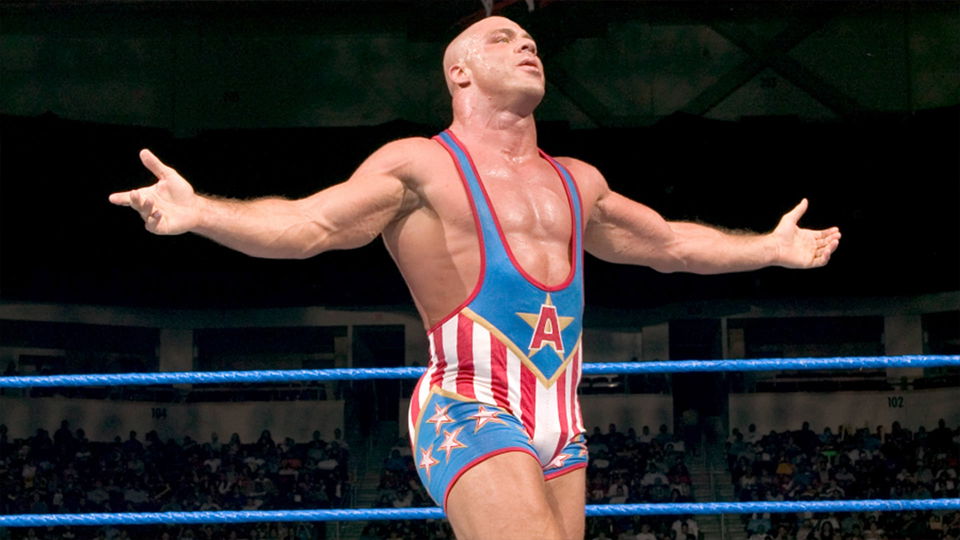 During the final few months of his first run with WWE, former World Heavyweight Champion Kurt Angle was part of the ECW brand run by former Monday Night Raw Executive Director Paul Heyman.
While speaking on his new podcast, entitled The Kurt Angle Show, Kurt Angle spoke about working under Heyman and said that he threatened him with legal action over a segment that would have seen Sandman crucified:
"Back then, I didn't get all that. I didn't understand it. When I saw it I was like, "Oh my God. This is someone portraying Jesus on the cross. I can't believe I'm here." I was really upset and I went to Paul Heyman and said, "I can't be on the same show as this. You can't air this show with me on it. If you do, you're going to hear from my attorney."
Kurt Angle then explained that when he confronted Paul Heyman about the Angle, the former SmackDown General Manager said that he didn't know it was going to happen, which Kurt said he thinks was a lie.
"I didn't even know it was going to happen. Ok, he's the promoter. It's the main event and he doesn't know it's going to happen. He's full of sh*t. Paul, I love Paul. He's a great guy, but he basically lied to me. I understand why. He's just trying to take the heat off himself."
The WWE Hall of Famer explained that he didn't feel comfortable being part of the angle due to his Catholic beliefs, which is completely understandable.
What are your thoughts on the above story? Let us know in the comments on Twitter or Facebook.