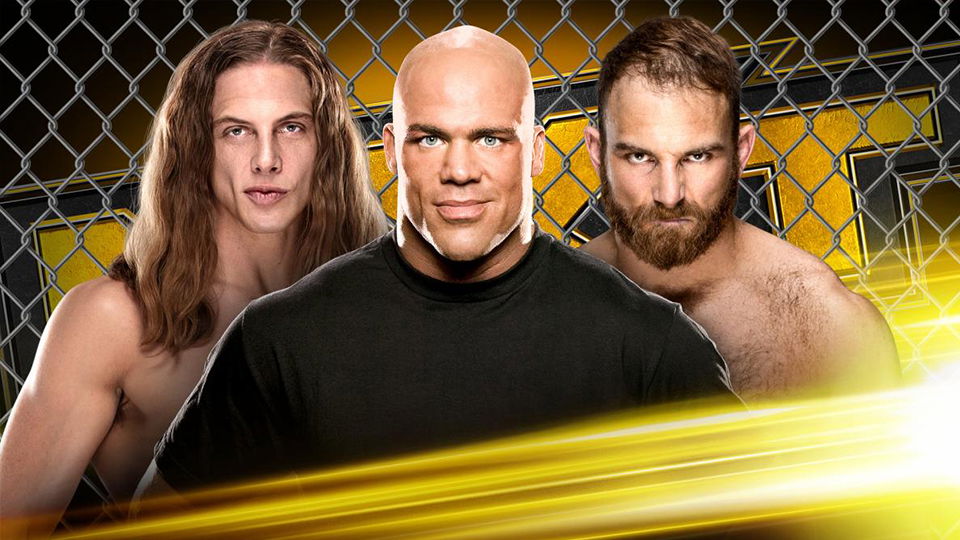 NXT is doing something a little different tonight, having a cage fight instead of a cage match. Matt Riddle will take on Timothy Thatcher in the cage with Kurt Angle serving as the referee.
Now, Angle has revealed a picture of the structure assembled at Full Sail University. He posted the following picture on his Instagram:
https://www.instagram.com/p/CAsjKdEHD-Z/
This has left fans unsure whether all the rigging is simply to assemble the cage or if it is part of the cage. The platform on top of the structure looks ideal to have cameramen walking on top of it, shooting down into the cage. This would certainly be a different way of filming this match as most WWE cage matches are filmed from below through the fence.
If this is the way WWE chooses to film the match, it would be reminiscent of the Lion's Den match between Ken Shamrock and Steve Blackman at SummerSlam 1999.
This could be the culmination of Riddle and Thatcher's rivalry. Thatcher was briefly Riddle's partner before turning on him and costing them the NXT Tag Team titles. Either way, Kurt Angle will be there to ensure the match goes down fair and square.
What do you think of this picture of the cage? Let us know on Twitter!