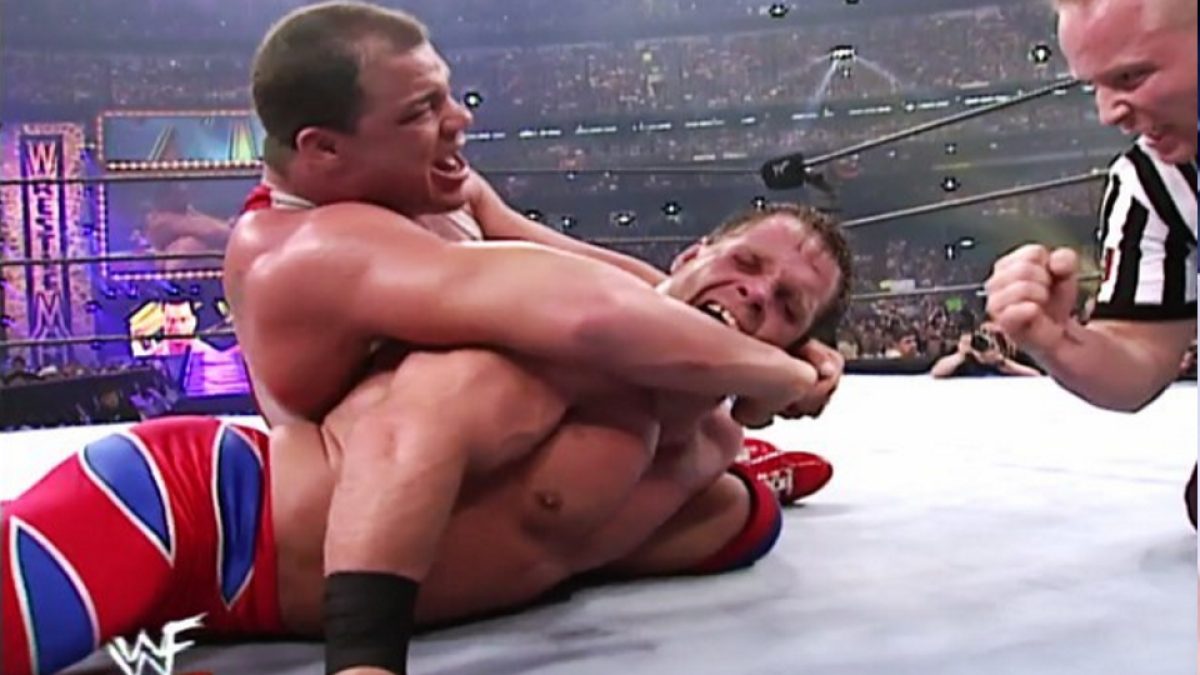 WWE Hall of Famer Kurt Angle has revealed what Vince McMahon used to say to him after his matches with Chris Benoit.
Kurt Angle and Chris Benoit faced each other many times during the early 2000s. Vince McMahon reportedly loved this match-up, telling Angle that the duo always had good matches.
Speaking on The Kurt Angle Show, the Olympic gold medallist explained that himself and Benoit were always grateful for the opportunity to work together. Noting that McMahon always had high praise for the duo, Angle recalled their Ultimate Submission match.
Stating that he would've preferred to have a clock so he knew how much time had elapsed, Angle noted that he enjoyed the submission stipulation.
Here is the full quote:
"We were all happy. I enjoyed working with Chris (Benoit) and Vince (McMahon), you know, said, 'great job guys, again, great job.' He said to me, I believe, 'You guys always have great matches, and I'm very thankful.' You know, he always said thank you after I wrestled my matches, and I thought that was really cool.

"I would still have done it (the submission stipulation). I love challenges. I believed in Chris and I that we would hit it off, and I didn't have any doubt in my mind. I just wished we would have had a clock. I really think that was the main issue."
Angle wrestled his last match in 2019, losing to Baron Corbin at WrestleMania 35. He teased a return to the ring after fans speculated that the former WWE champion could be AEW-bound.
In AEW news, The Young Bucks have defended the company's booking after criticisms that AEW has "too many factions".
Quote via Sportskeeda.
What are your thoughts on the above story? Let us know in the comments on Twitter or Facebook.