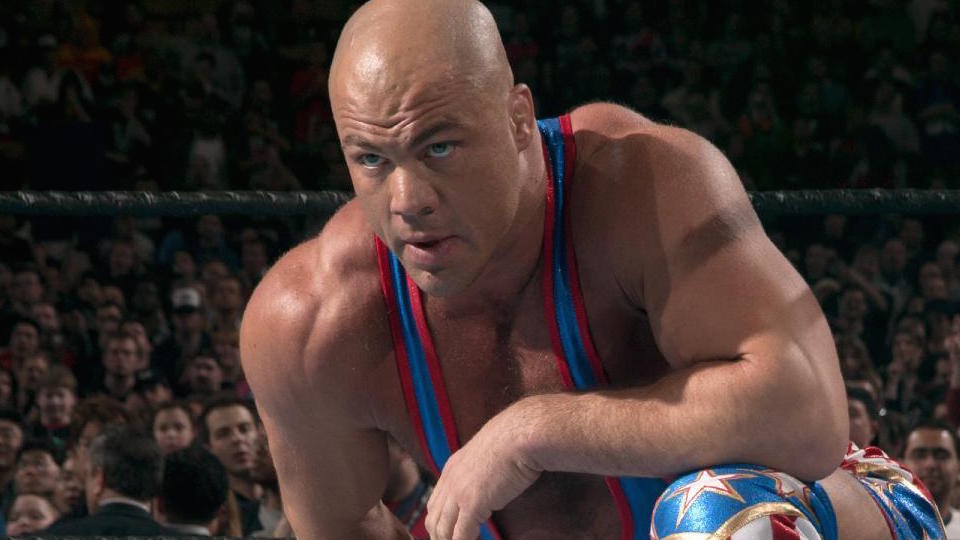 Kurt Angle had a long and successful career. In that career, he was able to work with many of the top performers in the world in WWE and TNA.
One of those performers is AJ Styles, who Angle wrestled many times in TNA. In a recent interview with Sportskeeda, Angle mentioned that WWE should have signed Styles a decade ago. Here is the full quote:
"Oh, I think WWE should have brought him in ten years ago. Unfortunately, they didn't but they got him. AJ's still going strong. I'd say he's every bit as good as he was ten years ago so I just hope his career continues on and he can give us a few more years. He's been doing this for a while, for over 20 years. He was an amateur wrestler before. AJ is one of the best in the company, if not the best in the world, and he's been that guy for eight years now – so he's had a lot of success,"
Styles holds the honour of being in Angle's final WWE match on television. They wrestled on March 26, 2019, just days before Angle's retirement match with Baron Corbin at WrestleMania 35.
Styles is currently recovering from a shoulder injury, although he is reportedly ahead of schedule.
Do you agree with Kurt Angle? Let us know on Twitter!