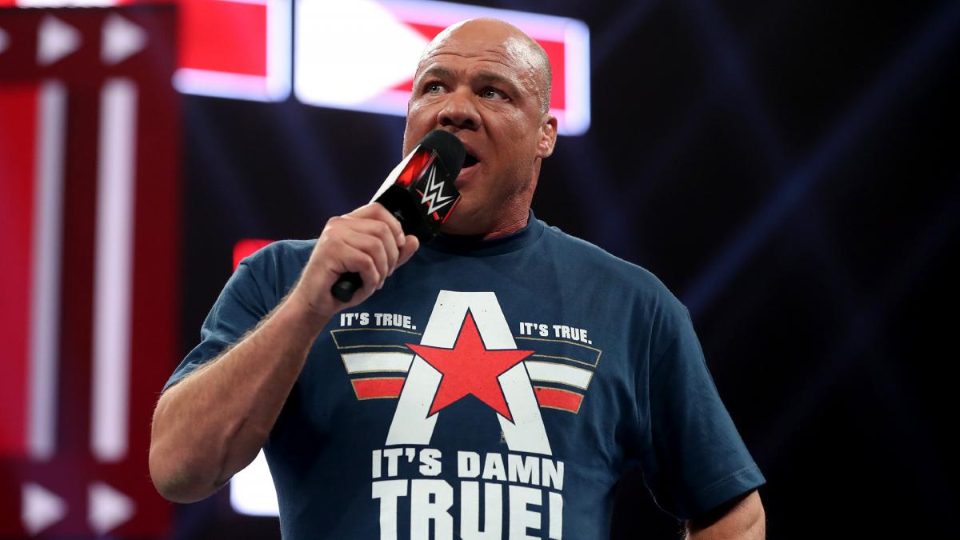 WWE Hall of Famer Kurt Angle revealed who he wants to face in his farewell match at WrestleMania 35 in a recent Facebook Q&A.
When asked, he replied:
"It truly doesn't matter who it is. Part of me wants a legend like Cena and part of me wants an upcoming talent, I've always prided myself on putting over younger talent in this business. I'm just happy to be performing at WrestleMania."
The most likely option right now seems to be John Cena, with their history stemming all the way back to Cena's WWE debut in which he answered an open challenge from Angle, coming up short.
Angle touched on Cena's early days as part of the same Q&A, and how he labeled John as a future star of the company:
"I saw a green kid that had so much ability, looked incredibly good, and could cut a promo better than anyone. It wasn't that hard to point him out. I wrestled him dozens of times so I just knew he was going to be big."
The Olympic gold medalist also opened up on his plans for after WrestleMania 35:
"I don't know. I think I might hang around WWE to help behind the scenes, maybe manage younger talent on the show. I will stick around the business, regardless."
Angle will reveal his opponent for WrestleMania on this Monday's episode of Raw.