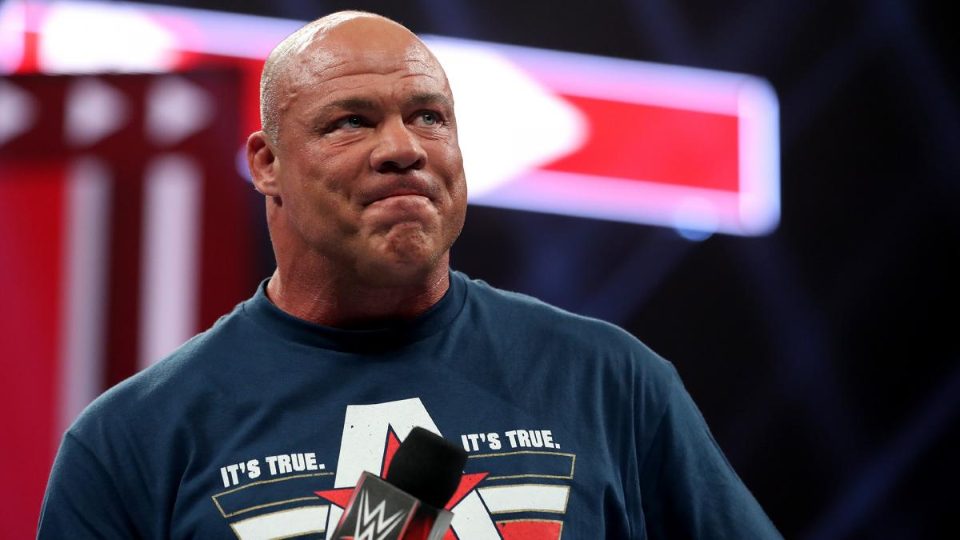 WWE Hall of Famer Kurt Angle has explained why he was among the several advertised names who missed this past Monday's Raw 'Legends Night'.
In a Facebook Q&A, Angle's reason was a pretty simple one, as he stated:
"I had a prior engagement I was committed to. I couldn't get out of it."
Angle wasn't the only one who didn't make it despite being advertised. The others were Beth Phoenix, Candice Michelle, Carlito, Hillbilly Jim, Ivory, Jacqueline, and Michael 'PS' Hayes.
Of those, Carlito reportedly didn't want to travel just for a short cameo, and Michelle has claimed she was falsely advertised and wasn't even asked. Hayes was probably backstage but didn't appear on-screen.
What are your thoughts on the above story? Let us know in the comments on Twitter or Facebook.