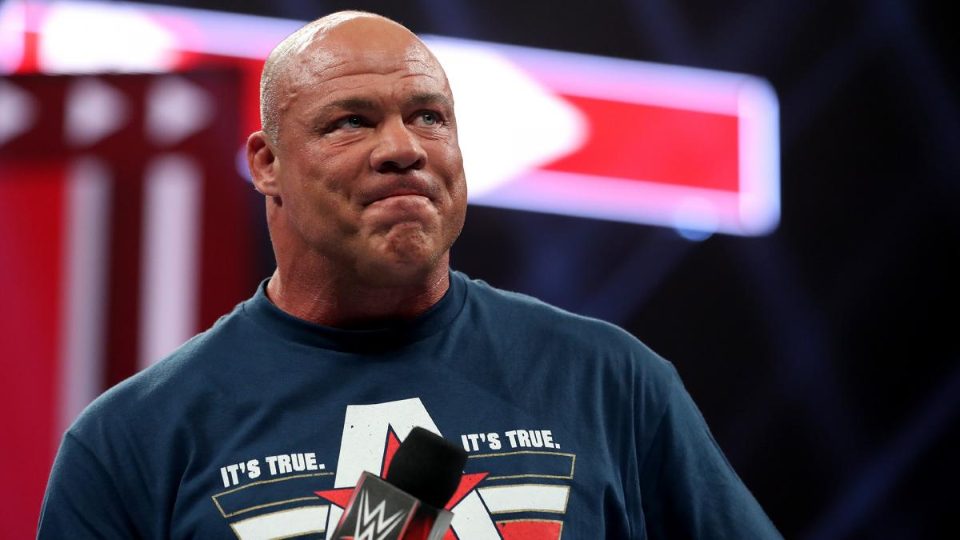 It's WrestleMania day and Kurt Angle faces Baron Corbin tonight in his final WWE match, and in an interview with Sky Sports, Angle has revealed what he'll be doing after his in-ring career comes to an end.
The Olympic gold medalist revealed he'll be staying in WWE in a backstage capacity, but may still show up on TV as a personality:
"Yeah I signed a contract to help the younger talent, behind the scenes. Not with NXT. I'll be on the road with the guys that make it up here.

"That and probably be an on-camera talent like a manager or maybe General Manager again, I don't know, but I'm sure they'll want to utilize me a little bit on camera but other than that I'm gonna help the young guys out."
If Kurt is to become a manager, that would certainly be interesting, but who would he manage? With storyline son Jason Jordan's career seemingly over due to injury, who do you think could do with Kurt Angle in their corner?
It's an obvious answer but I reckon Chad Gable would fit perfectly. I know, I'm so creative.
As mentioned, Angle faces Baron Corbin in his farewell match tonight at WrestleMania, and we'll have live coverage of the show here on the website.
Thanks to Fightful for the transcription