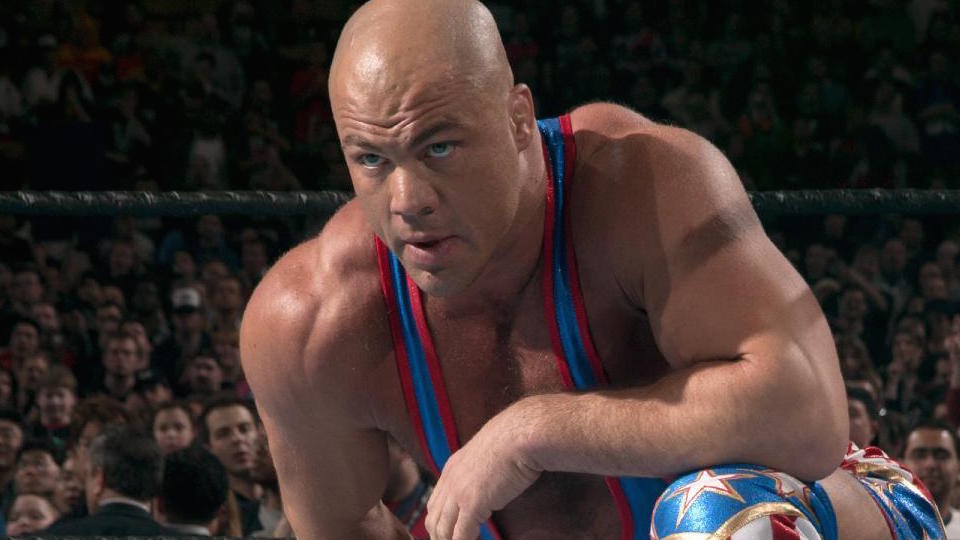 WWE Hall of Famer Kurt Angle ended his storied wrestling career at WrestleMania 35 after a loss to Raw star Baron Corbin. The recently retired former World Heavyweight Champion has now shared his thoughts on All Elite Wrestling.
Angle, who now works as a backstage producer within WWE, took part in a Q&A on his Facebook page and had the following to say when asked about AEW possibly competing with WWE:
"AEW will do very well. BUT, it's not WWE. WWE is a monster. It will be fun to see how this pans out. I've seen companies in the past attempt to make a run against WWE. WCW was actually neck and neck. TNA was not able to compare, but they had a great run with amazing talent, and TNA was a solid #2. AEW has some amazing talent as well, but WWE is so global, I don't think anyone will catch them. That's my opinion and I could be wrong."
Angle who also previously worked for TNA continued his Q&A by discussing his prior issues with substance abuse, and revealing the moment that they knew he had to get his life back on track:
"When I got charged with my 4th DUI. That was it. Denial was no longer an option. I look back now and think, "what took me so long to get help?". I'm ashamed of the many things I've done, but I can't regret it, because I got clean and I'm staying clean. My past is now part of who I am. I'm a great husband, great father, and loyal Christian. I have many beautiful things in my life that are valuable to me, especially my kids. Clean is the only option."
Angle concluded the Q&A by saying the 'Wrestling Machine' iteration of his character was by far his favourite:
"It was my favorite character. I played the cheating heel, the nerd heel, and the White Meat baby face, but the Wrestling Machine fit me better than any of them. I was the best wrestler in the world from 2002-6. I knew that. I was literally a "wrestling machine". And it worked."
Thanks to Fightful for the transcription.