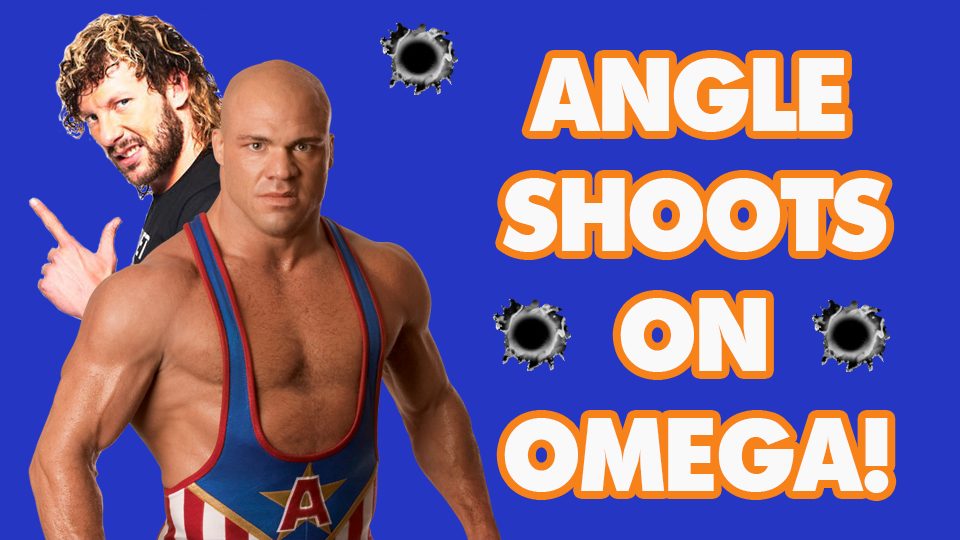 In a recent Q&A on his official Facebook page, Kurt Angle invited his fans to ask anything they wanted and promised that he would answer, whilst still toeing the WWE company line. He didn't actually say that last bit, but it's true, it's damn true.
One of the most interesting answers given by Kurt came when he was asked which indie wrestlers he would like to see in the WWE. Angle simply replied: "Kenny Omega would be cool."
Angle specifically mentioning Kenny in a personal Q&A is a big deal. Not only does it mean that the Olympic gold medalist has some serious respect for Omega, it might also hint that the WWE as a whole is interested in bringing Omega on-board.
This is hardly surprising considering his huge international following and incredible résumé of amazing matches. It's hard to ignore two six-star matches ya know.
Omega wasn't the only wrestler that Angle commented on during the Q&A session. When asked about his thoughts on John Cena vs The Undertaker and whether it should have happened 8 years ago, Angle replied: "Has anyone lost respect for either one in 8 years? I haven't.
"They both can still go. Both of them."
That last line seems to be in reference to growing worries among wrestling fans regarding the health of The Undertaker. However, if the rumors are true, the Undertaker is training hard to be in the best possible shape for his return.
Also, despite what anyone says, Cena can bring good matches out of anyone…I just hope he doesn't give 'Taker a five-knuckle-shuffle…
Kurt also gave his thoughts on Charlotte vs Asuka at WrestleMania.
"They could steal the show. Don't underestimate those two together."
He also made a slightly controversial statement regarding the Fabulous Moolah Memorial Battle Royal's recent name change.
"Moolah deserves my respect. From what I knew about her, she was sweet, kind and amazing as a female wrestler," he said.
Take this with a pinch of salt though, this could be another example of Kurt toeing WWE's line.
Kurt was also asked what the hardest part about writing his autobiography was, to which he replied: "Knowing I was going to reveal certain things that occurred in my past. It was difficult throwing it out there."
Quick! Somebody read Kurt's book! Who knows how many more illegitimate children he might have.
However, the most interesting question posed to Kurt was one that he didn't actually answer, as one enlightened fan asked the question that has been on everybody's minds lately.
Kurt, this issue is going to keep gathering steam – what's your opinion on the pedestrianisation of Norwich City Centre? On one hand mothers with prams should be taken into account but also traders need access to dixons… I would love to hear your thoughts."
Obviously Kurt thought this was far too serious a question to answer right away and is presumably still considering his answer as we speak.
What questions would you have posed to Kurt? Do you want to see Angle vs Omega in the WWE? What are your thoughts on the serious issue of the pedestrianisation of Norwich City Centre? Let us know.