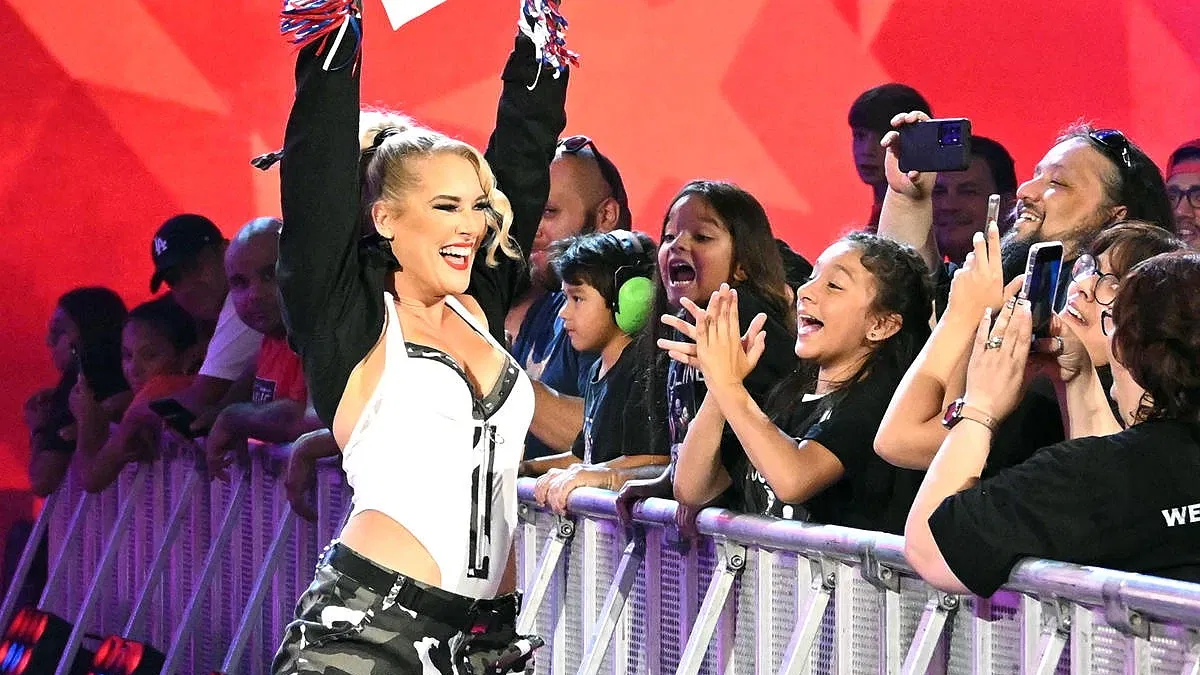 Lacey Evans has returned to WWE and with her re-debut has come a new, closer to real life character from the former sassy southern belle.
In a new interview with Rick Ucchino for Bleav in Pro Wrestling, Lacey Evans opens up about using her platform in WWE to create change not only for her character, but she hopes for fans of all ages and circumstances.
Talking about how the idea of returning with a more real to life character upon coming back from maternity leave, Lacey Evans said:
"Since NXT, I have always wanted to use this platform and use this microphone to show the world what they are capable of, regardless of where they come from. I've said it before and I'll say it again, I literally came from the trailer park, straight into WWE…When I pitched the idea of, 'can I come back, the real me, and show the world this hard-working, dedicated, motivated mother, marine, wife, woman, superstar that is not going to give up, but also cry on TV if she has to and tell her story, which is so hard to do. Can I do that? Can I be her? I'm still a sassy southern belle, I can still bake a pie just as good as I can fire a weapon, I just took the high heels off and dug my boots back out."
Evans goes on to describe the powerful meaning behind her current character iteration's message, one that comes directly from her heart, saying:
"They loved the idea. It's different. I'm blessed that they are letting me because speaking about addiction and depression and mental health, that's hard. It's hard as a company to even tiptoe around that, but they've really let me tell the hell I've been through, that way the thousands and millions of people, the babies that were in my situation with addictive parents and mental health, that's digging them down and in more holes than they started with when they were born. The parents that won't get off the addiction and won't get the help for depression, they are watching this and being like, 'Wow.' The babies are saying, 'I need to keep climbing,' and the parents are saying, 'I need to fix myself.'

"It shows that I may be a superstar and be a beautiful, strong mother, but I am hurting and have been through so much that it's not fair… Telling my story is exciting because, if you are a kid that is going through it, keep your head up and keep going and know that it doesn't matter where you come from, you become what you want to become. If you're a parent that is destroying your baby's heart and grit, stop, get the help. It's out there, please."
If you or someone you know are struggling with issues with addiction or mental health, please know you are not alone. You can get a list of resources available worldwide by clicking here.
Lacey Evans is set to do battle at Saturday at WWE's premium live event, Money in the Bank where she hopes to climb the ladder to capture the Money in the Bank briefcase. You can find out all the details about the upcoming event by clicking here. 
Transcription via Fightful
To make sure you stay updated with all the latest wrestling news, add WrestleTalk.com to your Google Discover feed and follow us on Twitter!