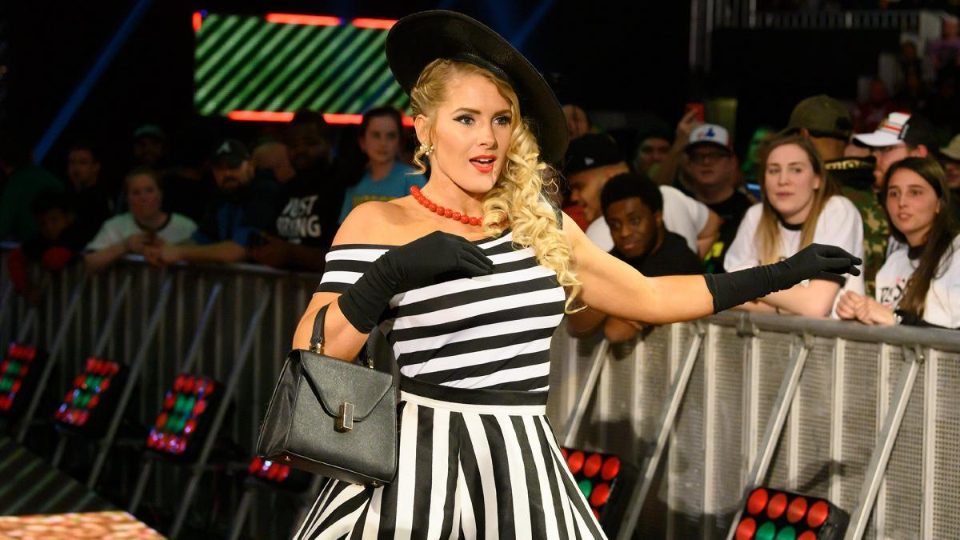 Friday night's SmackDown has a lot of big things planned for the show. The Bella Twins are set to be guests on A Moment of Bliss.  Goldberg is set to appear to discuss his match with Bray Wyatt at Super ShowDown.
It was also announced that The New Day and The Usos are teaming up to take on Dolph Ziggler, Robert Roode, John Morrison, and The Miz.  Also, Carmella and Naomi are fighting to determine the number 1 contender for Bayley's SmackDown Championship.
However, there's another segment flying under the radar. Renee Young will be interviewing Lacey Evans.
Last time we saw Lacey was at the Royal Rumble. Lacey had an interview prior to the Rumble where she got very emotional talking about her real-life issues dealing with her father.
Several people thought this interview was very effective at getting Lacey over as a sympathetic babyface. However, the emotions and trying to do it in front of the live crowd seemed to limit her effectiveness.
Tomorrow night, the interview seems to be a backstage segment. The segment could be pre-recorded. If it is a pre-taped segment, I would expect WWE to really try to get Lacey to make an emotional connection with the crowd.
It could also be a transition to a new softened sassy southern belle gimmick. Lacey has transitioned to a babyface, but there is something about her gimmick that still feels a bit heelish.
It will be interesting to see which direction Renee Young and WWE try to take the interview and Lacey's character going forward.