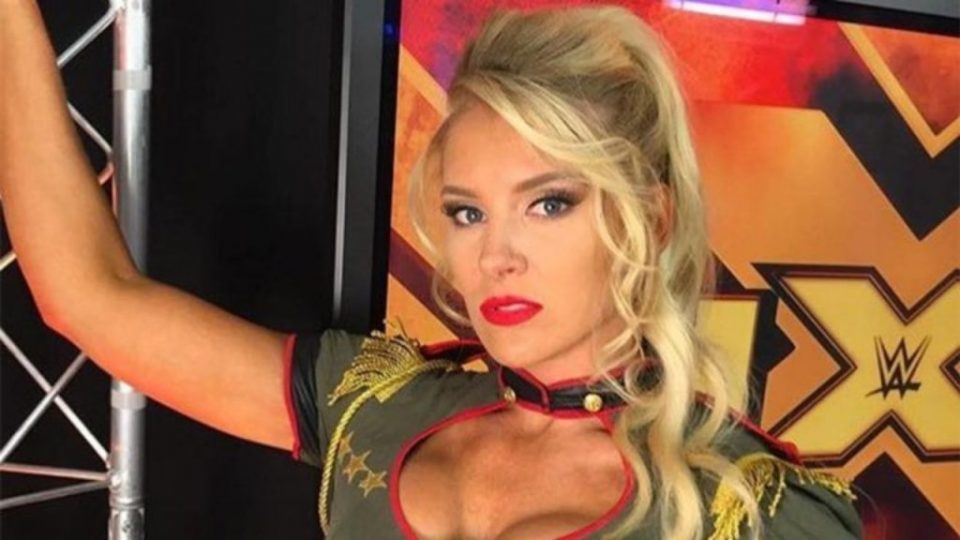 Generally when I think of big pushes, they don't often start with someone walking half way to the ring, turning around and then walking back, but then I guess I'm not thinking of Lacey Evans.
In a what can only be described as utterly bizarre segment on last night's Elimination Chamber PPV, recently called up Lacey Evans made the most pointless cameo appearance in a very long time.
Apparently though, and shame on everyone for not picking up on it, this is just the start of a "super big" push for the former NXT star.
#WWEChamber just got a dose of class thanks to @LaceyEvansWWE. pic.twitter.com/DsXjDTcW4X

— WWE (@WWE) February 18, 2019
According to Dave Meltzer on Wrestling Observer Radio, the cameo was a way of prepping the crowd for more appearances from Evans. Well, I sure feel prepped.
Meltzer explained that he knows people within WWE who think the world of Evans, and that she will soon be given a major push on either SmackDown Live or Raw.
There's no doubt that Evans is a very impressive physical athlete, but her very rusty performance in the Royal Rumble will surely make fans worry that she isn't yet ready to compete at the top of the card.
But hey, this is WWE and Lacey Evans is tall and blonde, so what do I know.