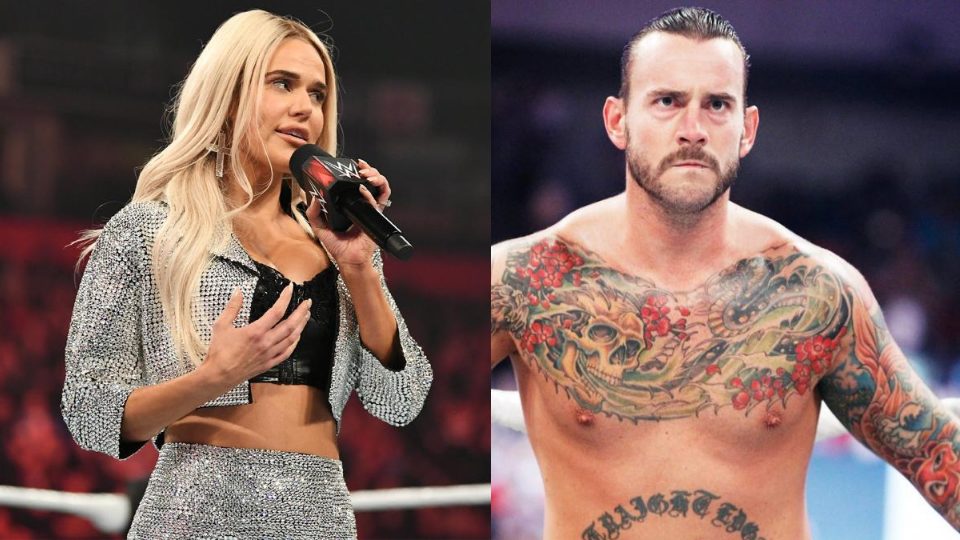 CM Punk had a bit of fun last night on WWE Backstage fantasy booking the Rusev/Lana/Lashley angle, but Lana hasn't taken too kindly to what he said.
If you haven't seen or heard what Punk suggested, here it is:
"They have a match, they have a blow off. I don't think Rusev wants to be involved with Lana anymore on-screen. So, Lana and Bobby go off and do their thing, but Lana grinds on the nerves, Bobby is sick of her. He leaves Lana too, they have another divorce. She gets another tag team to go after Bobby and Rusev, who have become best friends because they have the familiar: the ex-wife.

"This new tag team with Lana in tow go after them. What they do at WrestleMania, they put Lana in a shark cage because by WrestleMania the new tag team is already so sick of Lana that the loser of the match gets what's in the shark cage."
He then took to Twitter to further elaborate, saying:
"Loser keeps Lana match. Just booked you through 'Mania, chica, you're welcome."
Lana has since quoted the tweet, and responded with:
"I know you've been away from WWE for several years. Perhaps moving forward, you will favor WWE and FS1 by refraining from misogynistic comments like 'chica.' Thank you."
As of this writing, CM Punk has yet to respond.