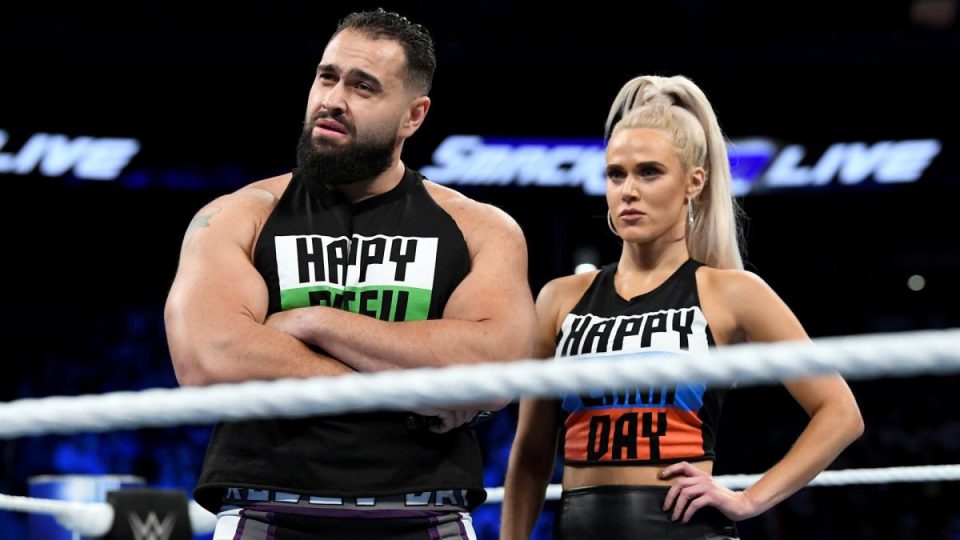 Lana and Rusev (Miro) were one of WWE's power couples for a long time, but now that they've both been released by the promotion, they're free to talk about how hard it was to be a couple in a company like WWE.
Appearing on the latest episode of Talk is Jericho, Lana claimed that she was immediately removed from TV for three months after a photo of her and Rusev getting engaged was leaked to TMZ.
She said:
"I didn't even put up a picture, I just sent it to my friends. And then I guess someone leaked it. I never, ever put it up. TMZ got a hold of it. Basically TMZ said we were engaged and so the story got cut and we got blamed for it. Personally, I got blamed. It's insane.

"I got in trouble for that. I wasn't on television for three months. And I was on television straight for two years. I was made to feel it was all my fault. I had to take the blame. And for years I thought maybe it was my fault. For years. And then we did the Bobby Lashley story and I had given Vince my word that I would not take a picture with someone I am feuding with, or send it to anyone. If I take it it's not leaving my phone. And I gave him my word that I'm not going to do that anymore. So my word is all that I have."
Lana and Rusev were feuding on TV at the time of their real life engagement, which is why WWE had such a negative reaction to the whole thing.
You can listen to Lana's full interview on Talk is Jericho, right here.
If you use this quote or any portion of it please link to this page, and credit WrestleTalk for the transcription.