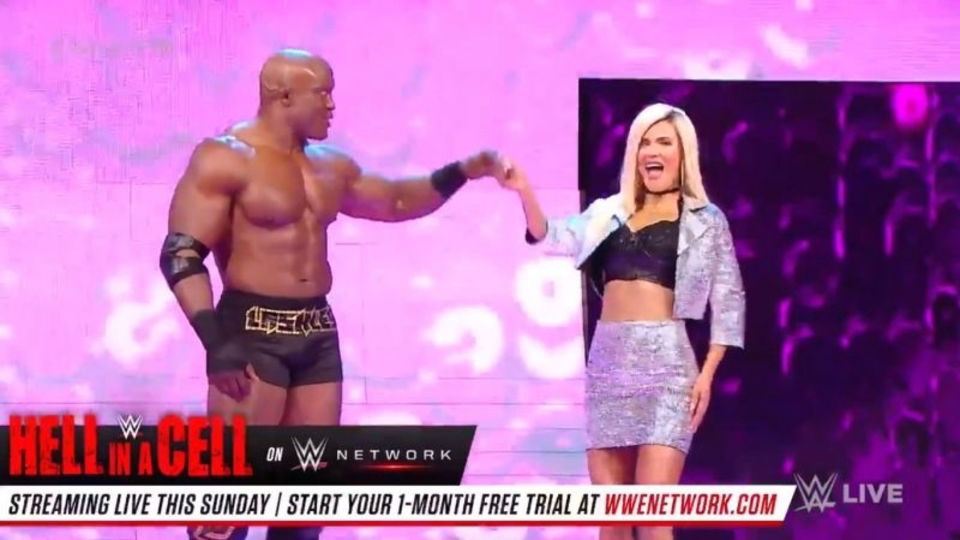 Earlier today, Lana released a video of her return to the WWE this past Monday on Raw.  Her return has not gone over well with critics or fans.
We saw Rusev return a few weeks ago and get involved in the Mike and Maria Kannelis baby daddy storyline.  Not to be outdone, Lana has come back and made out with Bobby Lashley.
Strangely enough, she fails to mention she'll be coming back with a new man.  The video focuses a lot on make-up.
Speaking of make-up, she and Rusev appear to have a lot of making up to do.  He was nowhere to be seen in the video.
Kudos to not breaking kayfabe in the video above.  Unfortunately, it would have been nice to have seen the two together at some point.
Whether it was the Bulgarian Brute and the Ravishing Russian or a Rusev Day Trio, it's hard to argue the two have always been better together than apart.  Now she's stuck with Lashley.
This has to be considered a strange case of booking. This story really doesn't fit any of the 3 superstars involved well at all.
Some are speculating Vince McMahon is the one behind keeping them separate.  Vince has a history of separating couples on TV where he views the woman to be too attractive for the man she is with.
However, it could just be another case of Paul Heyman booking a soap opera style of angle.  Either way, let's hope it's like Bobby's sisters and it's all behind us before long.