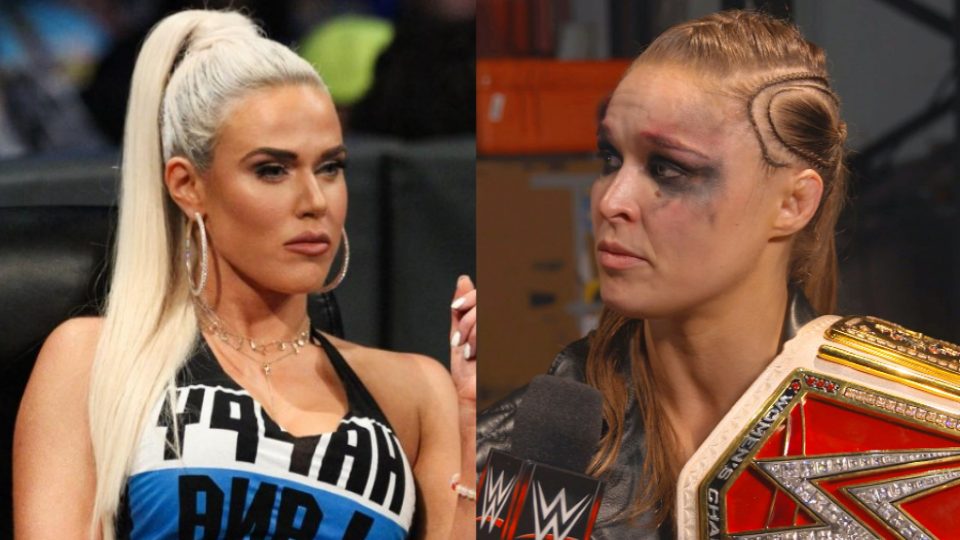 When Ronda Rousey came into the WWE at the start of 2018, she was perceived to be a mainstream draw and a humongous pickup for the company.
And while it can still be argued that's the case, SmackDown Live star Lana seems to disagree.
This has all come about after Lana and husband Rusev were pulled from the cast of Total Divas for its next season, and were replaced by Sonya Deville and Ronda Rousey herself.
Lana has been on the Twitter machine responding to some fans' views on the change, and she doesn't seem too chuffed about it.
The 'Ravishing Russian' referred to the Raw Women's Champion as "so overrated":
I would be thrilled if you took her place ! So overrated she is ! ? I mean she claims to change the game yet she can't bring ratings …. soooo ummm ?

— CJ "Lana" Perry (@TheCJPerry) February 14, 2019
She does acknowledge that Rousey was a game-changer in UFC, though:
She ? percent change the game in UFC but this is WWE and she hasn't changed the game here

— CJ "Lana" Perry (@TheCJPerry) February 14, 2019
So, there we have it. Lana being Lana.
Do you want to see Lana added to Rousey's WrestleMania match to potentially make it a Fatal Four-way? (To clarify, I am joking).