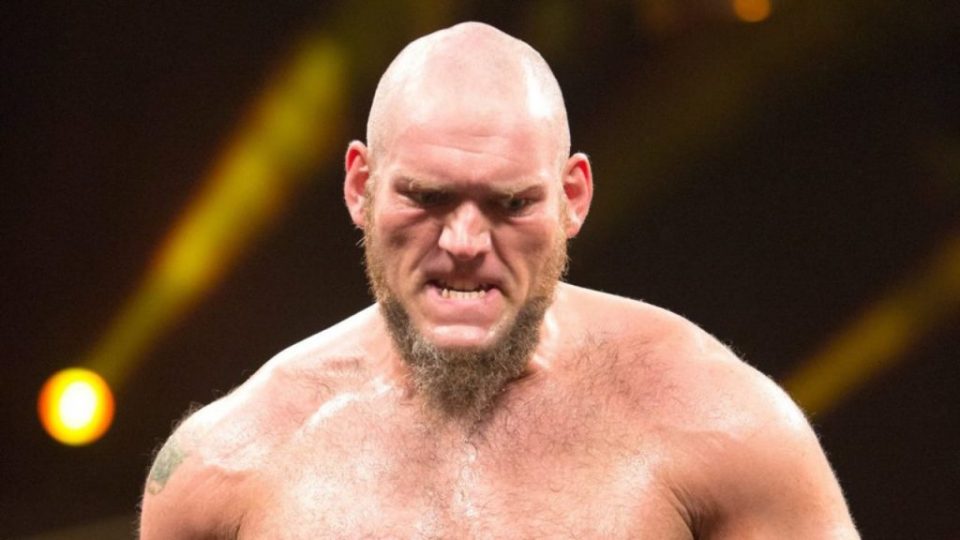 Yes, that's right, Lars Sullivan is still lurking, even if he's doing so with a bit of a limp. WWE's resident ogre has been out of action since June after injuring his knee, and at the time it was expected that he would require between 6 and 9 months out to recover.
However, it seems that this was a bit optimistic, as the latest reports suggest he won't be back until the Summer of 2020 at the earliest, as his rehab isn't going nearly as well as expected.
Whether it's the sheer size of his knees or whether it's something more medical (probably that), we just don't know.
The report comes from Fightful Select, which said:
We're told that his knee injury recovery is progressing slowly, even slower than some he's experienced in the past.
You may remember that Sullivan was fined $100,000 for a series of distasteful comments he once made on a body building forum, and that he suffered a panic attack shortly afterwards which kept him out.
While I can't pretend I miss him or his trunks very much, I don't like to wish pain on anyone, so I do hope his knee recovers sooner than it is currently estimated.
Are you looking forward to having him back? Let us know in the comments.