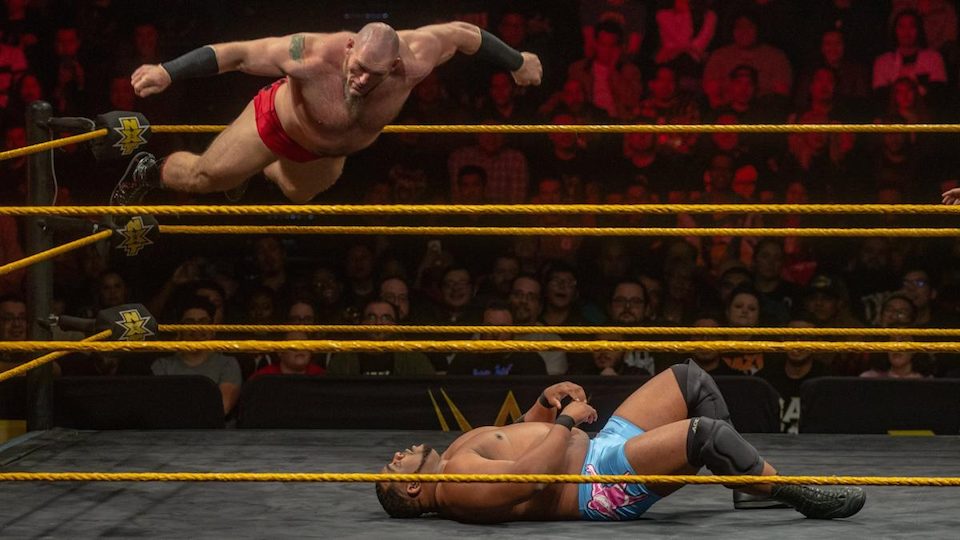 Hype packages began airing during the Survivor Series pay-per-view to promote the arrival of NXT monster Lars Sullivan to the main roster. WWE had big plans for Sullivan, and he was pencilled in to face John Cena at WrestleMania 35.
However, Sullivan reportedly no-showed several WWE TV events, including a Raw episode where he was supposed to make his debut. It was later revealed that this was due to Sullivan suffering a panic attack backstage.
Well, we now have an update on the condition of Lars Sullivan thanks to ProWrestling Sheet's Ryan Satin. He reported that Sullivan is now happy being out of the spotlight and said he was pleased for the other NXT call-ups that have made the move to the main roster in recent months.
They have also noted that Sullivan is in a "good place" after seeking the help of professionals after his panic attacks. However, they do also add that this does not mean that Sullivan's return is imminent, in fact, they actually say they are not sure when, or even if Sullivan will be making his debut on the main roster.
Whilst it would be nice to see Sullivan on the main roster, it is great to hear that he is in a better place and has sought help for his mental health issues. We continue to wish Lars all the best.