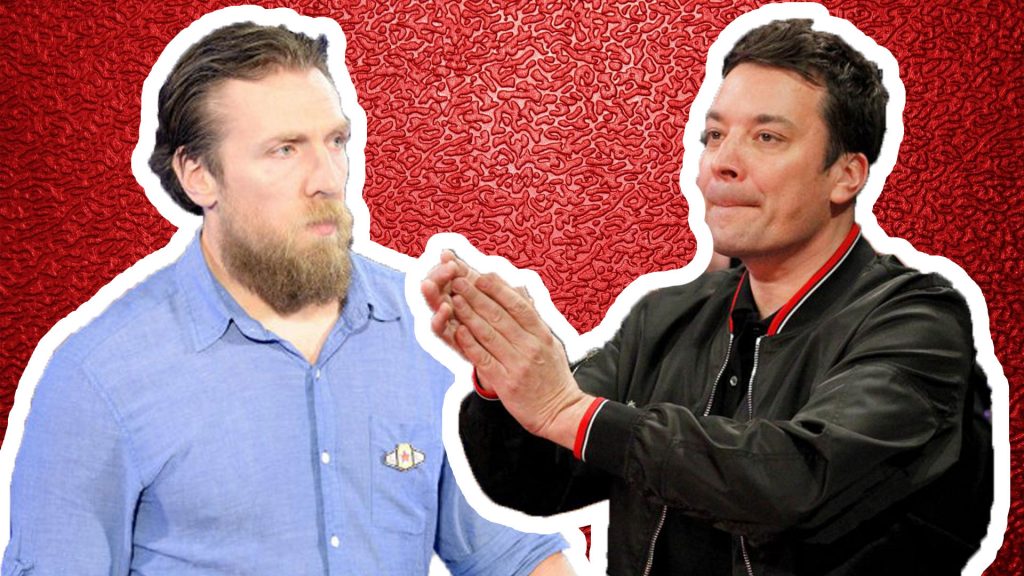 According to PWInsider, before Enzo Amore was suspended by WWE on Monday amidst sexual assault allegations, he was "was originally slated to wrestle Goldust" in Raw 25's third hour. This would break down when Amore's Zo-Train faction got involved, for the Dudley Boys to come out for the save and put someone through a table.
But when the sexual assault allegations against Enzo became public earlier in the day, this spot was reportedly rewritten as the eventual Titus Worldwide vs Heath Slater and Rhyno match just hours before the show went on an air.
Apparently WWE management were "completely unaware of the allegations and the criminal investigation into the October 2017 Phoenix incident until members of the media reached out Monday afternoon after it broke on Twitter. The company was in the middle of putting together Raw 25 plans and had already locked their plans in."
And the Amore situation wasn't the only thing that changed Raw's 25th Anniversary plans.
According to Sports Illustrated, a lot of the episode "was rewritten approximately three hours before going live after the creative team learned that Tonight Show host Jimmy Fallon could not arrive at Raw early enough in the day for pre-tapes and segments with many WWE legends."
Apparently Fallon was originally planned for multiple backstage segments, including one with former General Managers John Laurinaitis, William Regal and Eric Bischoff, and current Smackdown GM Daniel Bryan. But with Fallon not being able to turn up in time, WWE replaced the segment with the former GMs waving to the crowd on the entrance ramp like the Hall of Fame bit at WrestleMania.
Fallon, meanwhile, only ended up being shown at ringside for the Elias/John Cena segment.
With Amore subsequently being released by the WWE, a power vacuum has been left on both 205 Live and in the heart of Nia Jax. The latter, previously involved in a romantic storyline with Amore, appears to have moved on… to his former Zo-Train best friend, no less:
.@DrewGulak for a better #205Live ?? had the best time with the cruiserweight crew this weekend! Some of the most passionate wrestlers in the biz! pic.twitter.com/kK7wSi8hcX

— Lina Fanene (@LinaFanene) January 24, 2018
Jax declaring herself in support of Drew is part of 205 Live's impending shake-up. With Enzo out of the company, Vacant finally captured the Cruiserweight belt, opening up the title picture to the rest of the division.
Vacant has never successfully defended a title.
#SDLive GM @WWEDanielBryan announces that #205Live will get a brand-new General Manager NEXT WEEK, and that person will address the #Cruiserweight Championship situation. pic.twitter.com/0JR662P0ZR

— WWE (@WWE) January 24, 2018
But that's not the only top Cruiserweight position up for grabs. Along with Vacant's Championship, Daniel Bryan announced that a General Manager for 205 Live will be revealed next Tuesday. And a former WWE and WCW Cruiserweight Champion has declared himself available, with The Hurricane Shane Helms posting on Instagram:
https://www.instagram.com/p/BeTflVJHv0r/