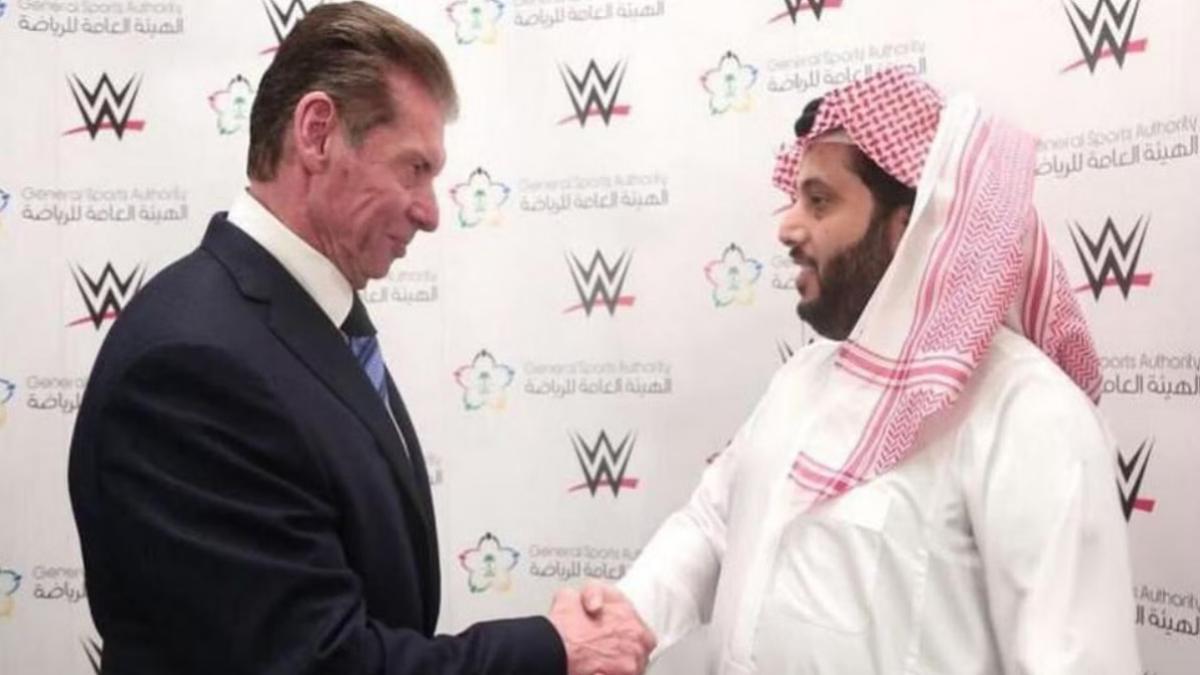 Dave Meltzer on Wrestling Observer Radio has provided his latest update on the status of a WWE sale to the Saudi Arabian Public Investment Fund.
Meltzer mentioned he had a "long conversation" with people in WWE last night, and said:
"They're not sold. Saudi Arabia is in the hunt. They're one of the companies, one of the places that's looking for it… several media companies, the names that are out there are all in the hunt."
If you use this transcription or any portion of it please credit WrestleTalk.com and link to this page.
Meltzer added that Nick Khan was actually in Los Angeles recently at the same time as Meltzer, meeting with some "heavy hitters" at a football game on Monday instead of being at Raw.
Meltzer named:
"Bob Iger (CEO for The Walt Disney Company), Jimmy Pitaro (President of ESPN) so, I guess those names will ring some bells.
"They're looking to sell by the middle of the year. JP Morgan is helping them.
"Saudi would be the one of the key people as far as if they want to go private, that would be the one. The other ones are public companies. Endeavour are obviously also in the hunt. And, there'll be a decision made at some point.
"There's definitely smoke about the Saudi Arabia story. It's early. It's too early for the deal to the finalised, but that one can happen too."
If you use this transcription or any portion of it please credit WrestleTalk.com and link to this page.
The story of WWE being sold to Saudi Arabia exploded a couple of days ago, but the general current sentiment is there's nothing official yet, but it could very well be a 'where there's smoke, there's fire' situation in the sense that the Saudis are at least one of the major options.
Steven Muehlhausen of DAZN initially tweeted on January 10:
Sources: #WWE has been sold to Saudi Arabia's Public Investment Fund.
The company will go back to being private.
Unknown if Vince McMahon will return to head of creative but it is expected by some people.
However, a short time later, Cassidy Haynes of Bodyslam reported the following, which Muehlhausen said he'd also heard:
The deal isn't completely finalized because WWE must provide notice to shareholders & other parties.
There are legalities to go through, as the company is publicly traded.
But, again, I'm told a deal has been agreed to in principle.
Yesterday (January 11), multiple outlets, including TMZ and Ariel Helwani, reported that a deal was not finalized.
We will provide more updates on the situation as they become available.
On January 6, using his power as majority owner, Vince McMahon put himself and former WWE presidents George Barrios and Michelle Wilson back on the company's Board of Directors, disposing of JoEllen Lyons Dillon, Jeffrey R Speed, and Alan M Wexler in the process.
McMahon had stated that his intention was to facilitate a sale of the company.
He changed bylaws to ensure that no sale or media rights deal could be completed without his approval.
Upon McMahon's return, two further Board members resigned of their own volition, those being Man Jit Singh – who was the one heading up the Board's investigation into McMahon – and Ignace Lahoud.
Stephanie McMahon then resigned from her role as co-CEO and Chairwoman and her position on the Board on January 10, as Vince McMahon was elected Executive Chairman.
There has been much speculation that Vince McMahon was looking to sell to a party that would commit to keeping him in charge of the company despite the multiple sexual assault allegations that have surfaced in the past year that led to his initial 'retirement' in July.
It's important to make clear that there has not been an official announcement regarding a sale to Saudi Arabia yet, so we'll obviously keep you updated so keep an eye on the homepage and Twitter for anything else that breaks.
Think you're a wrestling mastermind? Well you can prove it by taking quizzes in our brand new quiz section! Don't forget to tweet us your results!