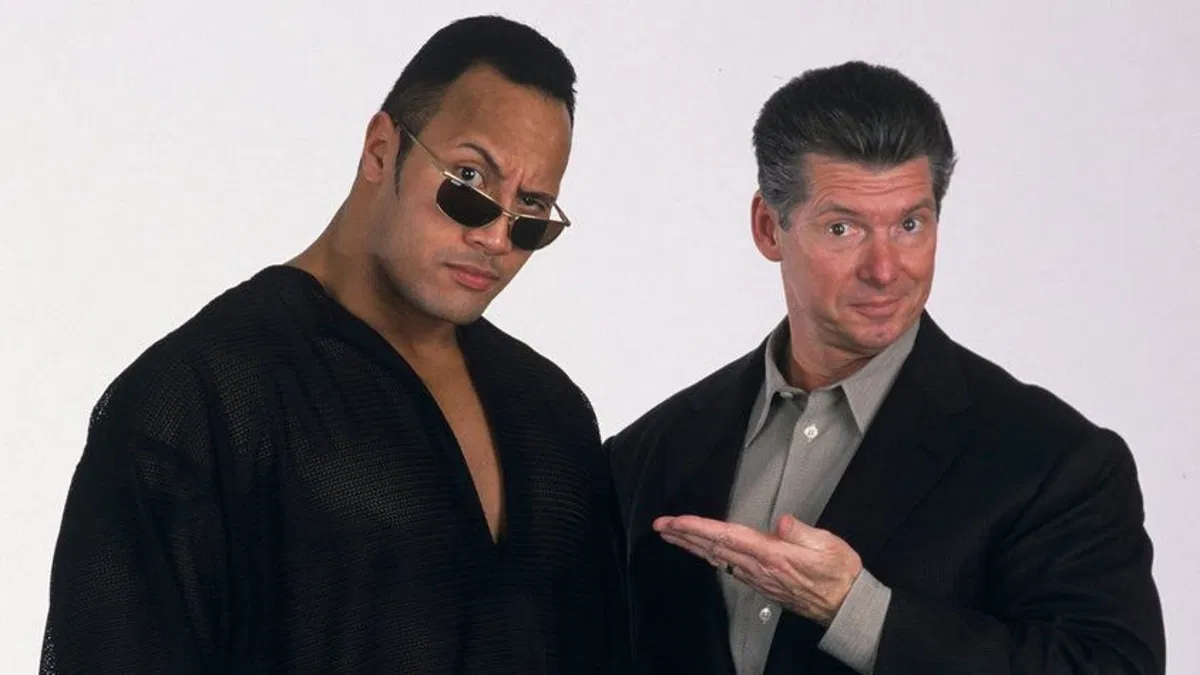 A lawsuit has been filed against Vince McMahon, The Rock, WWE, Dani Garcia, ESPN, Dick Ebersol, Frank Riddick, Carol Riddick, and others.
Via PWInsider, David Adrian Smith filed a suit on July 20, 2022 before the United States District Court for the Northern District of Texas regarding the XFL football league.
In the suit, Smith alleges that on May 10, 2016, he sent an email to Carol Riddick (wife of WWE's Chief Financial Officer Frank Riddick) which "disclosed confidential trade secret information" including "market analysis, opportunity analysis, strategic analysis and other business information regarding a concept for a minor league or developmental league spring football league".
Smith alleges that within the email, he wrote: "Please feel free to share with Mr. Riddick but ya'll keep it under your hats until we have a chance to discuss how to proceed or that it has not merit".
The suit adds that Smith and Carol Riddick had a back-and-forth series of emails which included Riddick asking "several rounds of questions" and Smith providing answers which included more trade secret info.
Smith alleges that the Riddicks disclosed the confidential information and trade secrets to Scott Jackson, another defendant, without Smith's authorisation.
The allegation claims that the information and trade secrets made their way to Vince McMahon, who then shared it with former NBC executive Dick Ebersol and his son Charlie, as well as ESPN, with ESPN using it in the 30 For 30 Documentary 'This Was The XFL' in 2017, about a year after the emails were exchanged.
Smith went onto allege that "since WWE sold the rights and trademarks of the original XFL over to McMahon's Alpha Entertainment, it was due to members of the WWE Board (McMahon and Riddick) being involved as they knew of Smith's 'trade secrets'".
He also claimed Ebersol launched the AAF in part due to the knowledge of trade secrets that he'd acquired.
Smith is also alleging that when Alpha Entertainment filed for bankruptcy and the XFL was purchased by Dwayne Johnson (The Rock), Dani Garcia, and their business partners, the trade secrets were "disclosed/conveyed to and acquired/received" to the new owners without Smith's authorisation.
The lawsuit includes "89 counts of misappropriation of trade secrets, 115 counts of Theft of Trade secrets and 134 counts of RICO violations", although Smith noted he "at this time refuses to disclose the evidence of communications".
Smith's requests in the lawsuit include:
A declaration that the defendants' actions as alleged are unlawful
An injunction to prevent any actual or threatened misappropriation of his trade secrets
An injunction to prevent the defendants from engaging in unlawful acts
An order from the court conditioning that future usage of his trade secrets result in royalty payments
An award from damages brought by the unjust enrichment of the defendants for using his trade secrets
Award of damages from the misappropriation of his trade secrets (with the figures estimated at greater than $15 million)
Court costs
Pre and post-judgment interest adjusted for inflation
Anything else the court deems appropriate
This comes just weeks after Vince McMahon settled an XFL-related lawsuit with former commissioner Oliver Luck.
To make sure you stay updated with all the latest wrestling news, add WrestleTalk.com to your Google Discover feed and follow us on Twitter!