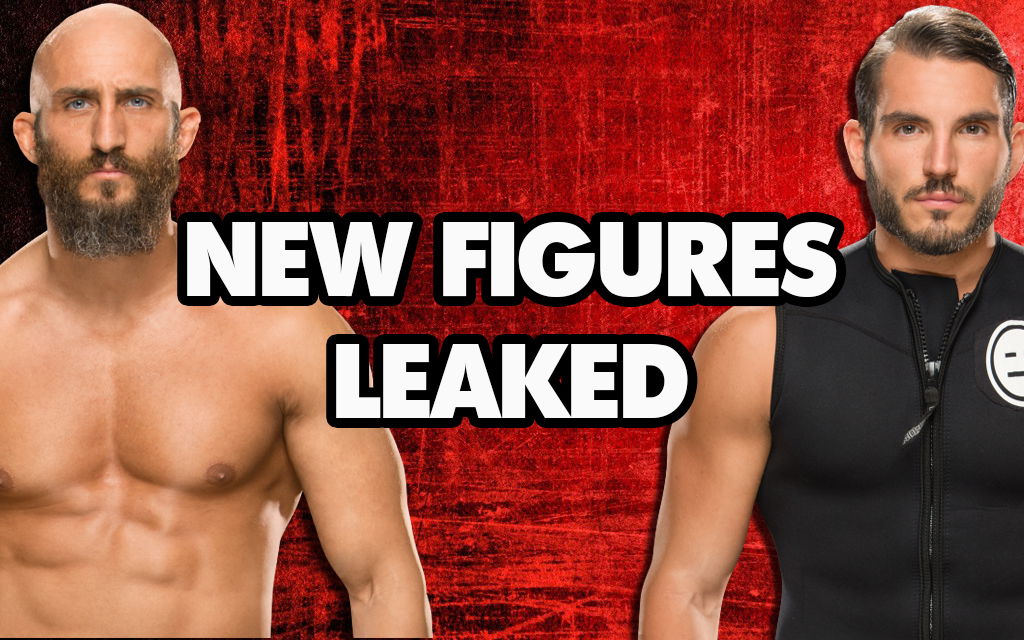 Though Tommaso Ciampa and Johnny Gargano are now brutally feuding with each other on NXT television, a recently leaked tweet from a leading wrestling toy news site shows that Mattel hasn't forgotten about better days when it comes to the former tag team partners.
WrestlingFigNews posted on Twitter a promotional image intended for wrestling figure suppliers that will be released this year. Some figures featured in the poster are known but many have not been debuted or announced as of the publication of this article.
UPCOMING WWE ELITES: A leaked WWE Elite poster reveals the Elite Gargano & Ciampa, Amazon Rock and a future Jake the Snake! pic.twitter.com/sUdiNHYICB

— Wrestling Figure News Source (@WrestleFigNews) March 22, 2018
The Gargano and Ciampa figures can be spotted on the right corner of the SmackDown Live authentic scale ring and they are in their 'DIY' attire.  These figures haven't been featured in any of the toy conventions this year.  Behind the two figures stands an 'Amazon Rock' figure, as well as a new Jake The Snake figure, seen at the very back of the poster. Both have not been announced as being released as of yet.
This would mark the very first time Gargano and Ciampa receive the Elite figure treatment. Mattel has not commented about the leak yet, but the fact that the figures are in the poster suggests that their release should come some time in 2018.
Mattel, though, has already confirmed a handful of Elite Series additions for release this year, and also featured a number of prototypes for future series and exclusives.
Check out this quick Q&A with Bill Miekina and Steve Ozer from Las Vegas Toy Con 2018 where they answer many questions on the minds of action figure fans and collectors alike: