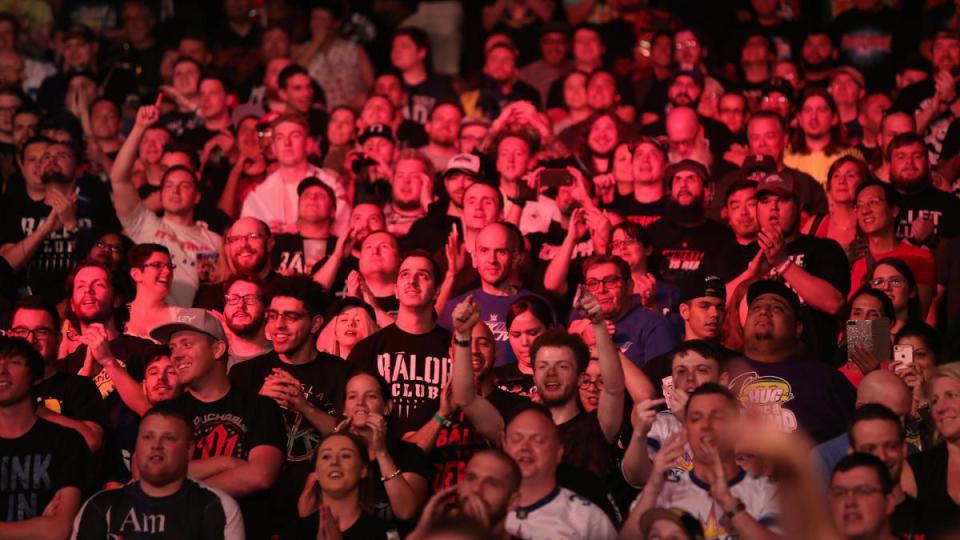 In what is quite a monumental step for WWE during the coronavirus pandemic, legitimate fans were in attendance for the latest TV tapings today.
It was of course only a small group, and a portion of the crowd was still made up of Performance Center trainees. There's no word yet on how the group of fans was selected. It has, however, been speculated they could be family and friends of the wrestlers.
Today, WWE taped Raw for tonight and SmackDown for this Friday, and tomorrow it'll tape next week's episodes of both shows.
It's been reported that WWE is looking into holding non-televised live events again with fans before the end of this year, but we'll have more details on that on the site shortly.
When the pandemic first hit and WWE was forced out of arenas, it held shows in front of no crowd at all in its Performance Center.
Luckily, in recent weeks, the company realised how much that took away from shows and made the decision to add Performance Center trainees to ringside behind plexiglass.