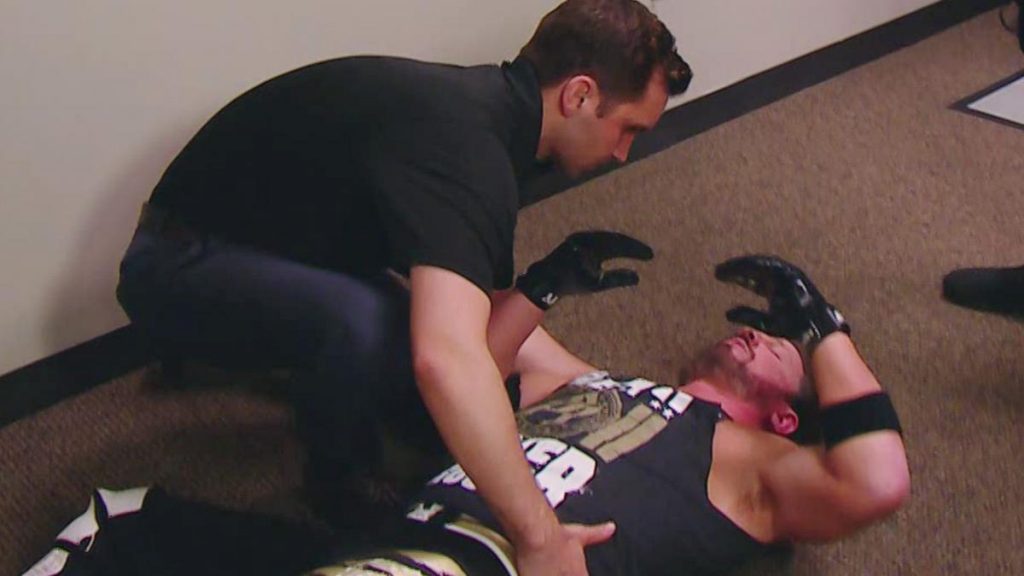 Raw star AJ Styles will be out of action for at least a month after suffering a shoulder injury.
On television it was said that Styles had suffered a back injury and WWE's internal injury report confirmed this. However, this is merely storyline.
Styles himself says he is suffering from an AC joint (shoulder) injury, which he confirmed during a live stream on Mixer:
"I've got something going on with my AC joint. It's rubbing up against bone and we thought I had a fracture. It may not be the case, which is a good thing. It may require a shot to keep the swelling down. It's not a major injury. It's just wear and tear.

Hopefully, it doesn't keep me out for very long. I can't stand being out but I haven't had rest in a long time. So I'm going to take time to rest my body so I can be back. WWE has made sure we've dealt with this injury properly. Trust me, I want to be back. I want to earn my money."
Styles will miss Saudi Arabia show Super Showdown next week, where he was scheduled (although not announced) to face Baron Corbin.
Corbin has instead been thrust into a Universal Title programme against Seth Rollins. That may yet change based on the advertising for the upcoming episode of Raw.
Styles is still advertised for WWE Stomping Grounds, Extreme Rules and SummerSlam and is expected to be able to do all of those events.
Thanks to Fightful for providing the transcript