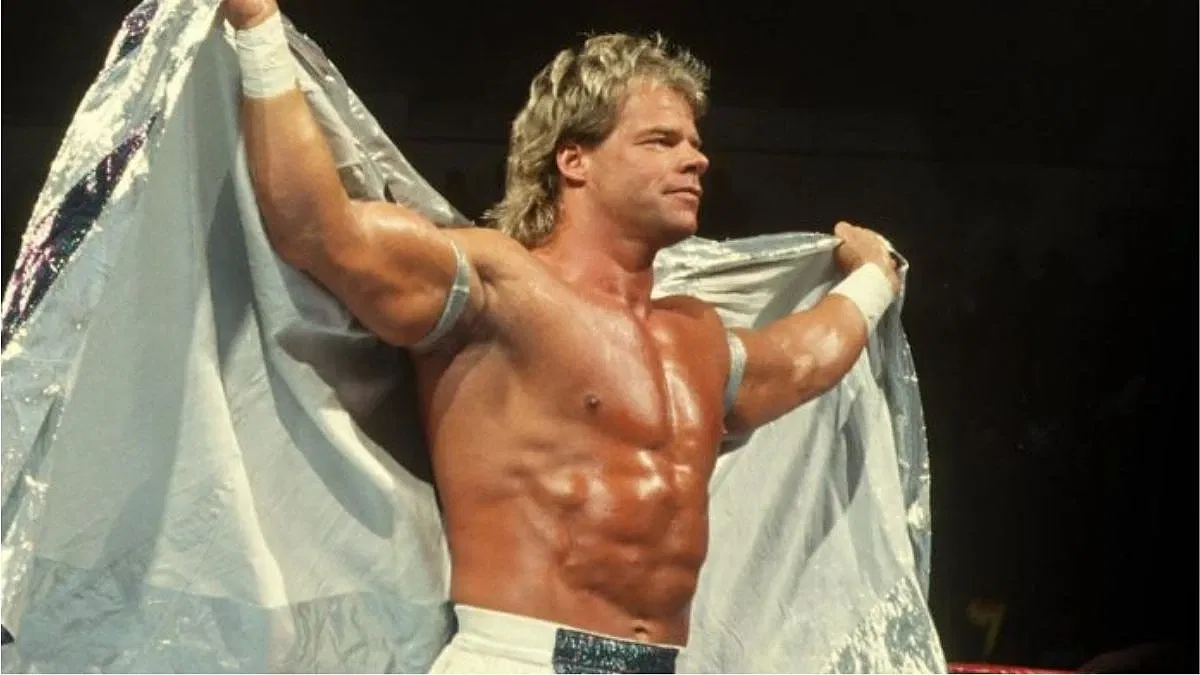 Lex Luger says he would attempt to come out of his wheelchair for his WWE Hall of Fame induction.
The wrestling legend has cemented his legacy with memorable stints in WWE and WCW as well as two reigns as WCW World Heavyweight Champion.
Luger will be featured on the latest episode of Biography: WWE Legends on A&E this Sunday.
In a new interview with Sports Illustrated, the 64-year old discussed his health and a possible induction into the WWE Hall of Fame.
He said:
"It's mind-boggling. I'm in phenomenal health. Other than my mobility issues from my spinal cord issue, I'm very healthy, and that's a miracle of God after what I put my body through. I usually use a wheelchair or a walker, but I can walk some."

"I have great mobility; I drive. But you know how your power will go out for a moment during a storm? That can happen to me, and I'm on the floor before I know it. So I take a lot of precautions. I live totally independently, which wasn't supposed to happen. I don't look the same because I don't hit the weights like I used to, but I'm healthy."
When asked about possibly being inducted into the WWE Hall of Fame, Luger answered:
"I might pop out of the chair for that. I would take that chance, if that moment comes. That honor would be the cherry on top of my career."
Thursday, August 4 marked the 25-year anniversary of Lex Luger defeating Hollywood Hulk Hogan for the WCW World Heavyweight Championship on the August 4, 1997 edition of Nitro.
The 2023 WWE Hall of Fame ceremony will take place in Los Angeles, California. For more details, click here.
If you're in the UK but didn't manage to get tickets to Clash at the Castle on September 3, WrestleTalk is hosting a watch party at The Joiner on Worship in Shoreditch, London, and we'd love for you to join us! Click here for more details.