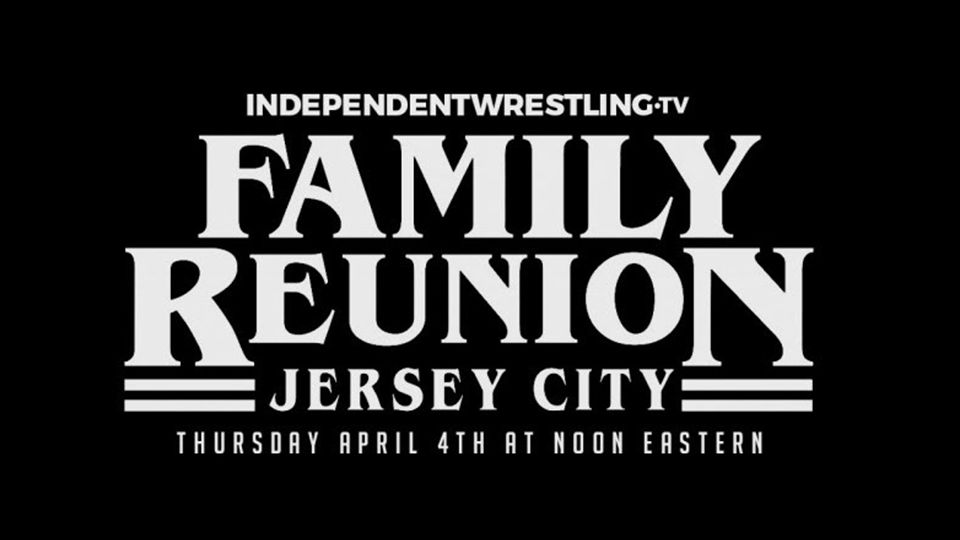 Time for some more WrestleMania weekend non-WrestleMania shows!
I am now feeling far more well-rested after last night's show which can only be described as a monstrosity, and I'm feeling much more optimistic.
Again, some familiar names and some less familiar names on the card, so we will have to wait and see what IndependentWrestling.tv Family Reunion has in store.
– INDEPENDENT WRESTLING CHAMPIONSHIP
Orange Cassidy (c) vs. Jonathan Gresham
– ACTION WRESTLING CHAMPIONSHIP
AC Mack (c) vs. Fred Yehi
– SIX-MAN TAG MATCH
O'Shay Edwards, Mr. Brickster & Cabana Man Dan vs. Brett Ison, Kevin Ku & Dominick Garrini
– TAG TEAM MATCH
Kylie Rae & Isias Velasquez vs. Shotzi Blackheart & Robert Anthony
– LAST MAN STANDING MATCH
Jake Parnell vs. Gary Jay
– SIX-MAN TAG MATCH
Kobe Durst, Justin Sane & Kody Lane vs. Shane Sabre, Space Monkey & Brett Michael David
– TAG TEAM MATCH
Kris Statlander & Kimber Lee vs. Shazza McKenzie & Jessica Troy
– SIX-MAN TAG MATCH
Jack Bonza, Mick Moretti & Unsocial Jordan vs. Robbie Eagles, Caveman Ugg & Bel Pierce