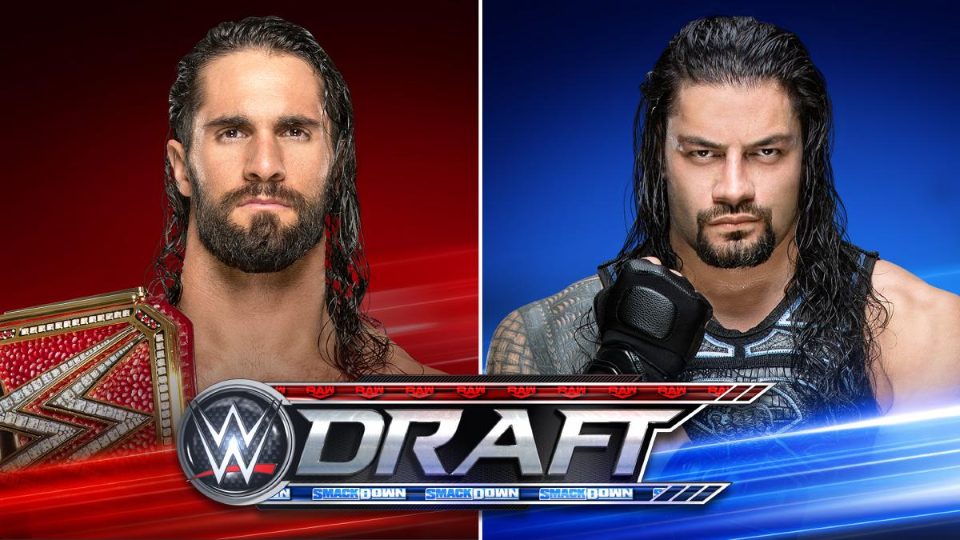 The first stanza of the WWE Draft kicks off tonight on Friday Night SmackDown, and it's all a bit exciting, isn't it?
Welcome to our live coverage for tonight's SmackDown, which as mentioned, is the first of two nights that will see the WWE Draft play out. The second will of course be on Monday's Raw, which we'll also have live coverage for.
In case you haven't seen them yet, you can check out the official rules for the Draft at this link.
Now not every wrestler is up for grabs tonight, as there are separate pools for tonight's edition and Raw's. Here's a link to the breakdown so you can see who can be drafted on which night.
Seth Rollins (representing Raw) and Roman Reigns (representing SmackDown) will face off to determine which brand gets the coveted first draft pick.
There will also be a SmackDown Women's Championship match tonight will Charlotte Flair defending against Bayley. The OC vs. New Day has been announced too.
If you don't care about the wrestling side of tonight and are only interested in the draft picks, we've got a draft tracker at this link which will be updated as the picks are made.
It should be a newsworthy night, so be sure to follow along with the live feed below from 8pm ET/1am BST for live updates, results, drafts and opinions!