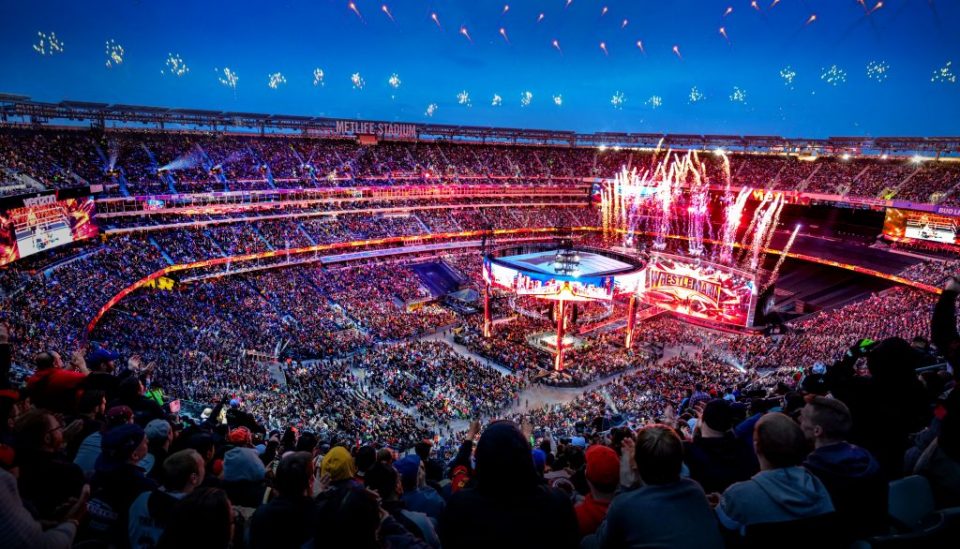 Reliable Twitter source WrestleVotes has been known to tease fans with cryptic tweets ahead of a major announcement, and his latest vague post has left fans scratching their heads.
Taking to the platform, the account posted the following three images of Hulk Hogan, Ultimate Warrior and Batista without any caption.
— WrestleVotes (@WrestleVotes) January 13, 2020
Fans guessing the tweet's meaning have come up with some pretty funny answers, including @Becky_blindmark who speculated that the Saudi Crown Prince had requested appearances from all three wrestlers at the upcoming show.
https://twitter.com/Becky_blindmark/status/1216818373239169024
However, we seem to have figured out the meaning of the cryptic tweet.
All three pictures were taken during WrestleManias that took place in Los Angeles (2, 7 and 21). As one of the rumoured locations for WrestleMania 37, WrestleVotes could be teasing that Mania in 2021 will be taking place in LA.
It was announced at the beginning of March last year that WrestleMania 36 would be taking place in Tampa, so we likely have another six weeks or so to wait before WWE officially announces LA as 'Mania 37's location.