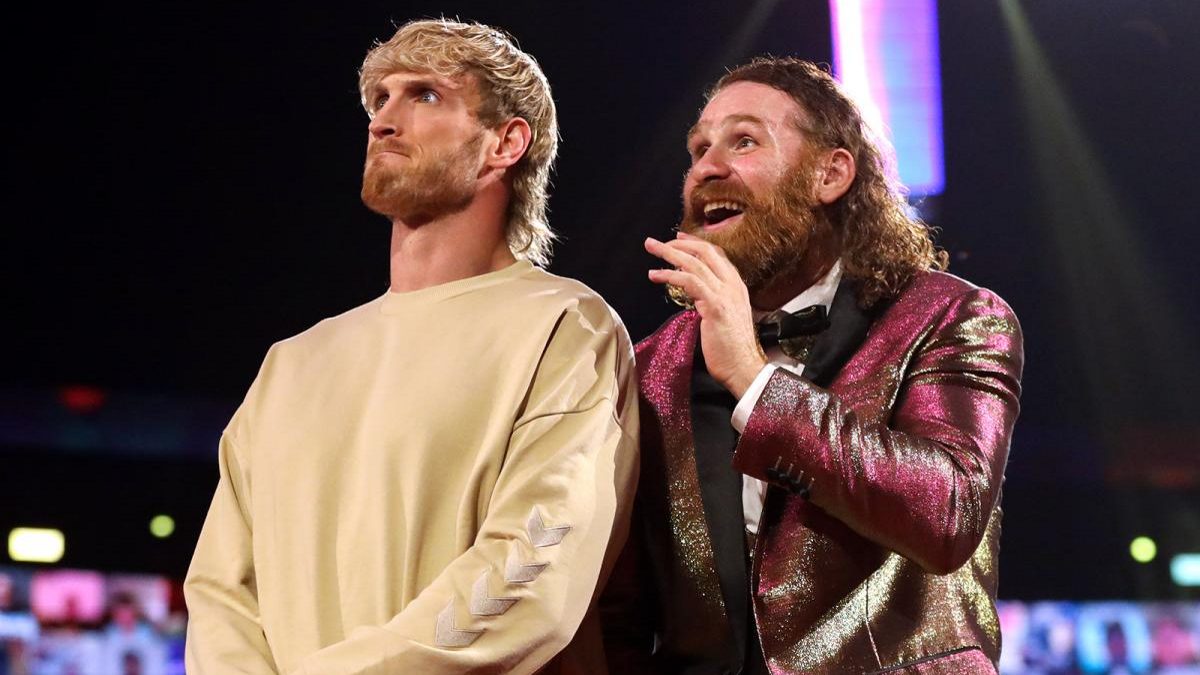 Speaking on his Hall of Fame podcast, Booker T has given us a better idea of what YouTube star Logan Paul is going to be doing at WrestleMania.
On SmackDown last week, Sami Zayn invited Logan Paul to WrestleMania, and Booker T has noted that Paul will likely be the special guest referee/enforcer for the Kevin Owens vs. Sami Zayn match on the show:
"Like I said, I'm down with it. The rumor right now is that he's going to be a part of the Owens-Zayn match as maybe a special referee or special enforcer… I don't know. But one of the Paul brothers, Logan Paul will be at WrestleMania."
WWE has yet to confirm exactly how Logan Paul is going to be involved at WrestleMania 37 this weekend, but we will likely get a better idea on this week's go-home episode of Friday Night SmackDown.
WWE is looking to pack "the grandest stage of them all" with celebrities this year to give the show a big feel, with Bad Bunny and Logan Paul appearing on night one and night two of WrestleMania respectively.
What are your thoughts on the above story? Let us know in the comments on Twitter or Facebook.