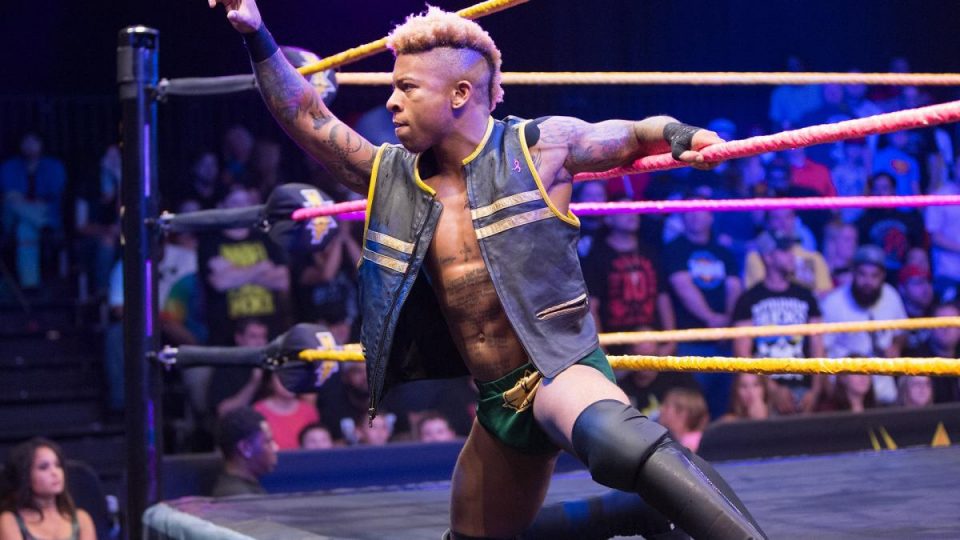 Lio Rush has been in the news recently after it was reported that he had a great deal of backstage heat within WWE after an incident with Finn Balor. It was later reported by Fightful that Rush might never wrestle on the main roster again. Rush didn't come out with Lashley on last night's Raw for his segment and subsequent match with The Miz.
PWInsider is now reporting that there has been talk within WWE of moving Lio Rush back down to NXT. They also said that he was backstage at last night's Raw, but the decision was made not to have him accompany Bobby Lashley to the ring. They also noted a particular incident on WWE's European tour in November 2018 that didn't help Rush's cause:
" On the November 2018 European tour, where as the junior member of the tour, he blew off  what has long been considered standard backstage etiquette for the junior member of the roster on overseas tours, including being at the gorilla position after matches to provide water to talents as they returned from the ring as well as carrying coolers and drinks into the hotels where the roster was staying in order to set up a common area where everyone could socialize privately together.  These sorts of menial jobs are often done to show respect to the locker room and the business and are usually passed on to the next junior member of the locker room when someone else is brought up to the main roster.  Given that this was his first European tour, those responsibilities would have technically fallen on Rush's shoulders".
The report also suggests that things appeared to be on the up for Lio Rush in recent months, but additional issues have occurred including the cruiserweight bringing friends and family to Raw shows without permission and credentials. It is also reported that he has "blown off counsel of senior Raw roster members".
WrestleTalk now has Radio! Enjoy new daily radio news bulletins every day at this link!