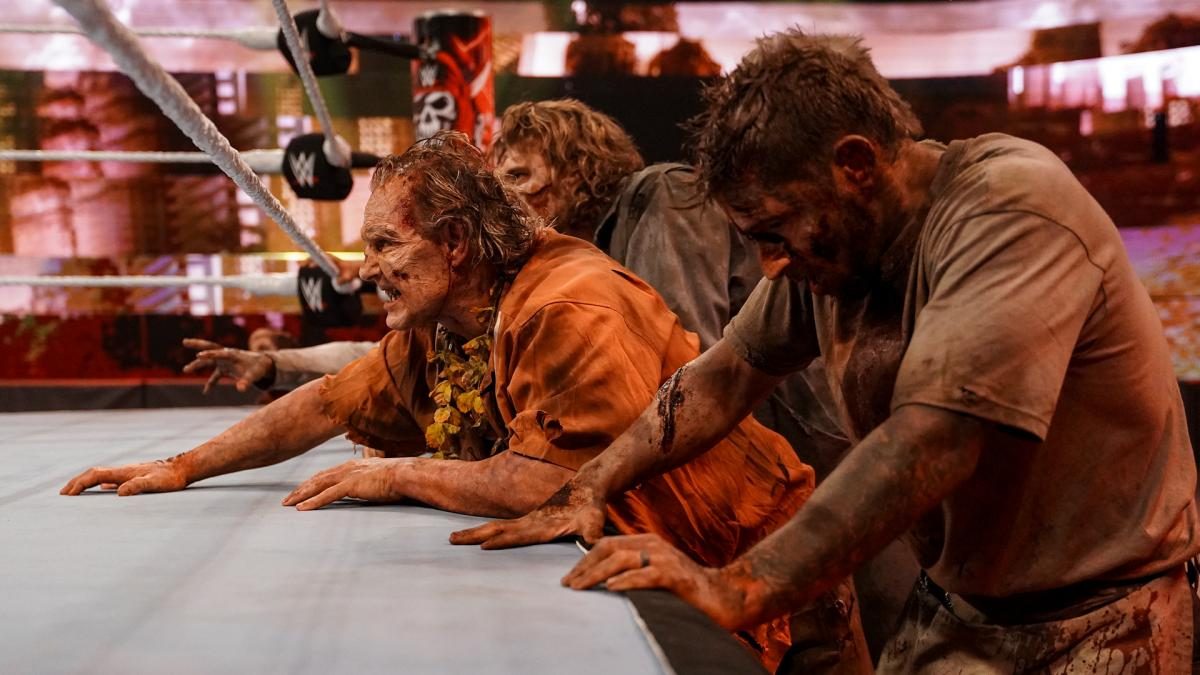 The New York Post has dubbed the lumberjack match between Damian Priest and The Miz at WWE WrestleMania Backlash as "one of WWE's saddest moments ever".
The match featured several zombies as lumberjacks, and was used solely as a promotional tool for the new Army of the Dead film featuring former WWE star Batista, which drops on Netflix this month.
Mainstream media outlets like the New York Post don't usually cover standard WWE pay-per-view matches, so it's not a good look for WWE that the publication has referred to this match as one of the saddest in company history.
Below is an excerpt from the piece, where the writer states that "many will remember (WrestleMania Backlash) for the terrible, cheap-plug zombies":
WWE sure knows how to put a damper on a good thing.

WrestleMania Backlash continued a recent string of WWE pay-per-view filled with great matches and compelling stories, but many will remember this one for the terrible, cheap-plug zombies. Thankfully the actual wrestling was good enough to stop one of the company's worst ideas from truly dragging the show into the muck.
The piece generally argues that while the rest of the card featured some great matches, the zombie stuff put a real dampner on the show, which seems to be an opinion held by many based off social media.
What are your thoughts on the above story? Let us know in the comments on Twitter or Facebook.