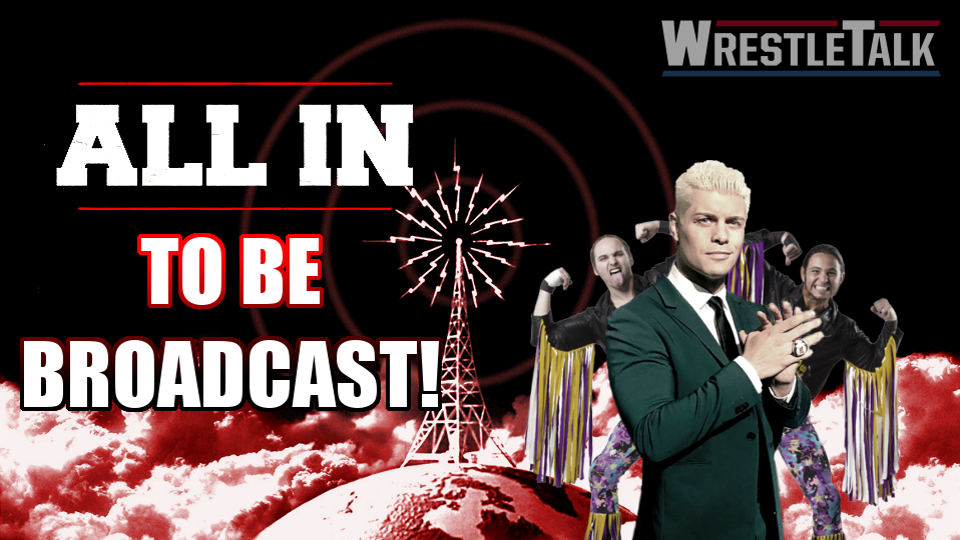 The rumors are true. September's groundbreaking All In event is set to be broadcast to fans in some way, shape, or form. The All In's Twitter account, maintained by Cody Rhodes and the Young Bucks, had this to say:
https://twitter.com/ALL_IN_2018/status/1009561573659152385
Obviously, more is to follow on this news, like for example, what the show would cost or what 'broadcasting' actually means. Some possibilities may include pay-per-view, i-pay-per-view, or another form of online streaming, like Twitch.
The announcement is to the delight of many fans who wished to see the historic show but were unable to attend due to geographic and/or monetary constraints. If you recall, All In sold out in just 30 minutes last month. A fact which shocked many in the mainstream, and it garnered the respect of all types in the pro wrestling business, even Jim Cornette.
All In, the brainchild of Cody and the Young Bucks, is the first non-WWE show to sell 10,000 seats since the doors of WCW were still open. Some kinks had yet to be worked out, however, like production. Now that broadcasting has been announced, that means the independent wrestling event will have an even wider audience than anyone–save only its hosts perhaps–imagined.
Will you be watching All-In? In what form will it be presented to fans? Comment below, tweet @ us, or join the fan discussion on Discord!