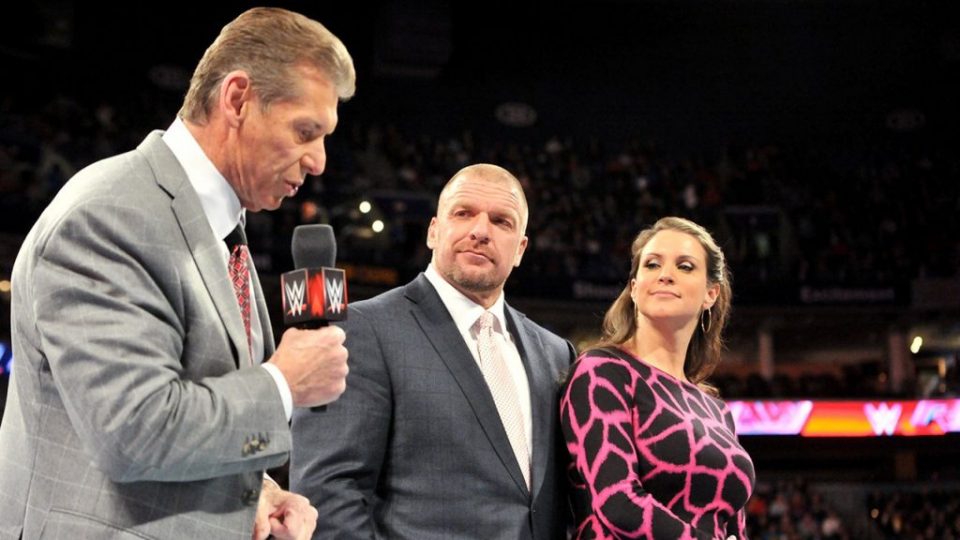 In what is believed to be the first time this has ever happened, none of WWE's upper management team of Vince McMahon, Stephanie McMahon, Triple H or Kevin Dunn were at Raw and SmackDown this past week.
According to a report by Dave Meltzer in the latest Wrestling Observer Newsletter, Vince was unable to make the show because he has "corporate items" that he needed to attend to.
Because Vince was not there, long-time producer Kevin Dunn did not come either because apparently he only goes to TV when McMahon is there.
That gives a fairly interesting insight into what Dunn's future role in the company will be when Vince is gone and perhaps about what the current backstage feeling on him is now from other parties.
Triple H's absence was down to NXT taping back to back nights of television on Wednesday and Thursday (see spoilers from Wednesday here) leading into TakeOver: Toronto over SummerSlam weekend.
With eight hours of television to tape, Triple H evidently felt he needed to be in Florida to write and prepare for the tapings rather than be on the other side of the country in California directing traffic for Raw and SmackDown.
Stephanie McMahon was not there because she was not booked to be on television. Steph has little to do with WWE creative and only turns up for TV when she is appearing on the show.
With the ratings in the toilet at the moment she has made sure not to be involved, as to not be associated with falling numbers. No doubt she will return shortly when the competition from the NBA is finished and be given credit for improved ratings. It was a trick Hulk Hogan used to pull on Nitro in the 90s.
Running the show was not the only McMahon in the building – Shane McMahon – but rather head writer Ed Koskey. Like Stephanie, Shane has nothing to do with WWE creative, he is merely an onscreen performer.
Koskey was said to be "running around like crazy" at Raw, running the show backstage. Obviously everything that appeared on the show still had to be approved by McMahon first, so this was still very much Vince's show, it was simply executed by somebody else.
Expect more weeks like this in the near future when the XFL gets off the ground and WWE opens up more and more NXT territories overseas.