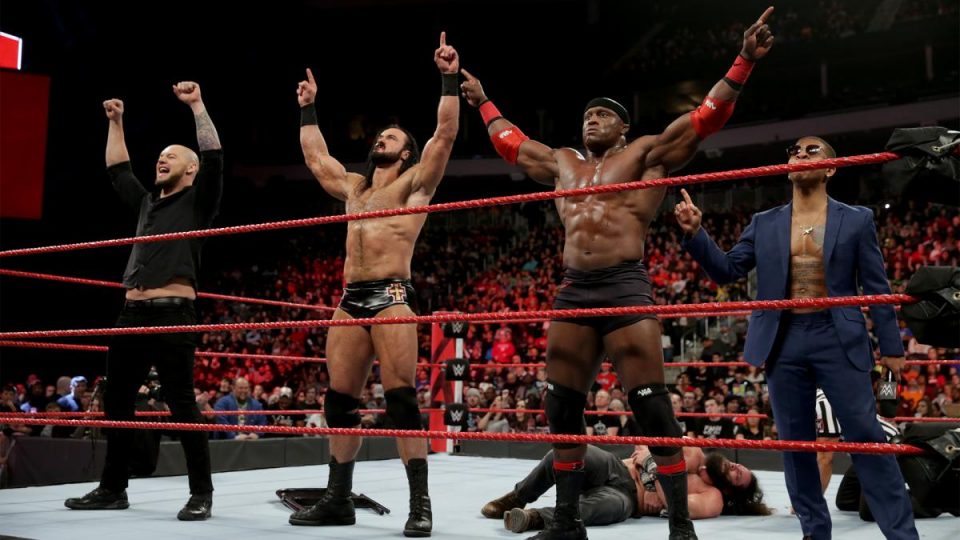 According to the ever-reliable WrestleVotes Twitter account, which has been responsible for correctly reporting several stories over the past few months, WWE may be forced to make major changes to one of the feature matches at TLC.
The account claims that Braun Strowman's injury appears to be worse than WWE first feared and he will miss the TLC show, on which he is currently scheduled to face Baron Corbin in a Tables, Ladders and Chairs match.
There is no word yet on whether he will be fit enough to wrestle Brock Lesnar at Royal Rumble.
Hearing Braun Strowman may indeed be out past the TLC PPV, and they are preparing to make the TLC match involving Baron Corbin a multi man contest similar to the 2012 TLC PPV.

— WrestleVotes (@WrestleVotes) November 27, 2018
As seen in the tweet, the backup plan is for the match at TLC to become a multi-man bout. The 2012 match in question pit the newly-formed Shield against Ryback and Team Hell No in a cracking six-man scrap.
A six-man tag seems the most logical solution here too, especially in light of the monsters' union between Baron Corbin, Drew McIntyre and Bobby Lashley that has been established on Raw.
As for their opponents, it seems to be a given following last night's Raw that Finn Balor and Elias will be on the team, which certainly appeared to be the direction WWE were building towards last night.
The final spot would go to Strowman if he was fit enough to appear in a six-man rather than a singles bout, or potentially a returning Bray Wyatt if Strowman does need to sit out.
What do you think the final configuration of the TLC bout will be? Let us know in the comments.