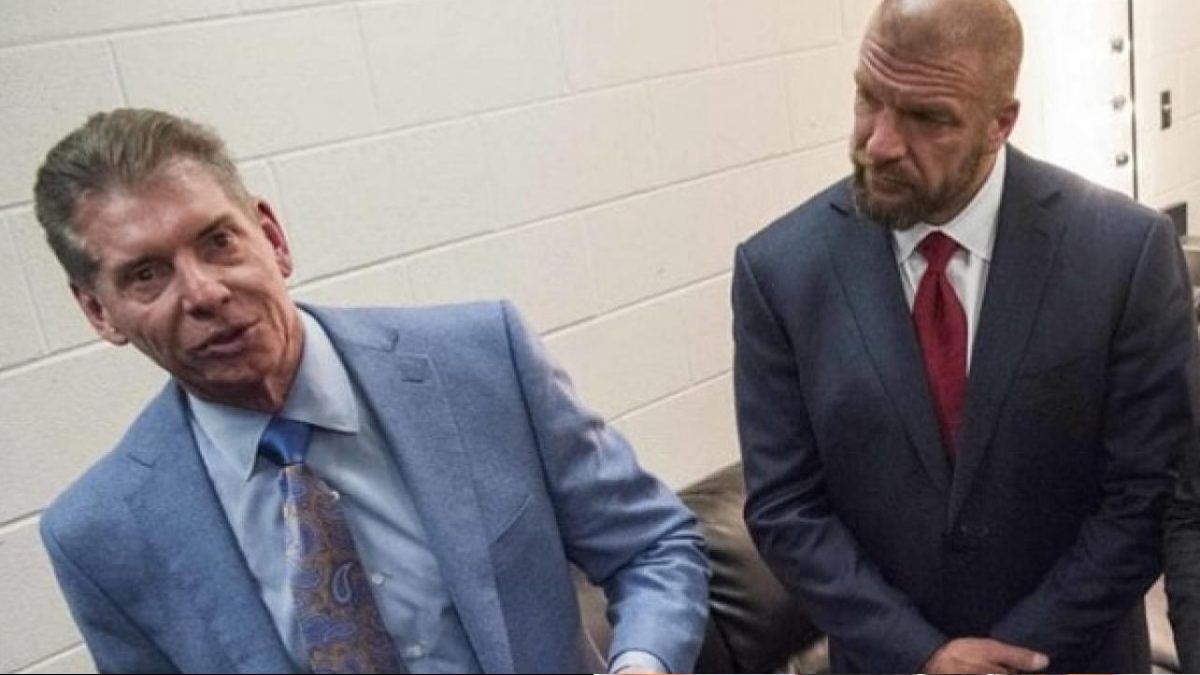 Could major changes be made to the way WWE structures its Premium Live Event business model when the company is sold?
When the WWE Network was launched in 2014/2015, the company shifted focus to promoting its major events as an incentive to subscribe to the Network rather than buying them separately on a literal pay-per-view basis (hence why they're called Premium Live Events now).
In 2021, NBCUniversal acquired the exclusive rights to distribute the WWE Network in the US, meaning WWE makes money from that contract.
This essentially means most people get a pay-per-view a month at $9.99, rather than, for example, UFC pay-per-views which cost $59.99 on an actual pay-per-view basis for people who are subscribed to ESPN+.
So that would essentially be like you paying $9.99 for the WWE Network/Peacock as an entry fee to then be able to spend $59.99 (or whatever) for each pay-per-view.
The question is whether this could become a reality when WWE is sold, and the UFC example could be particularly relevant as Endeavor is one of the potential buyers.
Speaking on Wrestling Observer Radio, Dave Meltzer discussed this theory, saying:
"Is it possible? Yes, it's possible. If it's Endeavor, because of UFC, I believe that they would absolutely look into the possibility of it. Because look at what they do with UFC and they're similar businesses.
"I don't believe it will be done. Now what could be done, the idea of pulling WrestleMania, or maybe WrestleMania, Royal Rumble (and) SummerSlam, and making them pay-per-views but keeping the other ones on the Network. I could see that.
"I think that's probably even the best way to do it, or maybe you even go with WrestleMania alone and that's the only one. Because you've got two days of WrestleMania, maybe charge $40 a day, people will pay it because it's WrestleMania.
"The flip side, the thing is though, is you can't do it until this contract is over. So I think that the thing is, when this Peacock contract is over, and you're evaluating all this, you have to look at what is Peacock paying you.
"Because the amount that Peacock pays, it's not like they're paying a certain amount every month. It's weighed, so they get paid way more for WrestleMania month than any other month.
"So are they getting paid more than they would make on the pay-per-view? I don't know the answer to that.
"But I would say that if Endeavor is to buy, I would say that absolutely Endeavor would look at the economics and consider it, and they will go with whatever is the best economic idea.
"You've got to remember this is not WWE Network, this is a figure way, way, way above WWE Network.
"If it was just WWE Network, I would go ahead and say WrestleMania, SummerSlam, Royal Rumble, you put on pay-per-view, and the other ones you don't, because you're in charge of that.
This is something that's been sold to Peacock on the idea that they're getting WrestleMania on their streaming service. So you can't go away from it.
"And also they're getting so much money from Peacock, way more than they would make on pay-per-view or on WWE Network that the economics may very well be that it's not worth it to them to take WretsleMania back to pay-per-view."
If you use this transcription or any portion of it please credit WrestleTalk.com and link to this page.
It's being reported the past couple of days that Vince McMahon has returned to his office and has been "suggesting changes" to different departments.
There's even a "feeling" among people in WWE that he could make a return to TV at some point soon.
Paul Levesque (Triple H) told WWE talent in a meeting before SmackDown on Friday that nothing would change on the creative side of things and he would still be the person heading that up.
He did say he and McMahon "may have discussions", but Levesque is the one making final decisions.
However, it's worth remembering that WWE did hold a meeting with employees (not talent) a week earlier and the message was "business as usual" and that no management would be changing, and then Stephanie McMahon resigned just days later, so it seems even what's being said in the meetings is a fluid situation and things may change.
On January 6, using his power as majority owner, Vince McMahon put himself and former WWE presidents George Barrios and Michelle Wilson back on the company's Board of Directors, disposing of JoEllen Lyons Dillon, Jeffrey R Speed, and Alan M Wexler in the process.
McMahon had stated that his intention was to facilitate a sale of the company.
He changed bylaws to ensure that no sale or media rights deal could be completed without his approval.
Upon McMahon's return, two further Board members resigned of their own volition, those being Man Jit Singh – who was the one heading up the Board's investigation into McMahon – and Ignace Lahoud.
Stephanie McMahon then resigned from her role as co-CEO and Chairwoman and her position on the Board on January 10, as Vince McMahon was elected Executive Chairman.
There has been much speculation that Vince McMahon was looking to sell to a party that would commit to keeping him in charge of the company despite the multiple sexual assault allegations that have surfaced in the past year that led to his initial 'retirement' in July.
You can keep up with all the latest news and updates on a potential WWE sale by clicking here.
Think you're a wrestling mastermind? Well you can prove it by taking quizzes in our brand new quiz section! Don't forget to tweet us your results!