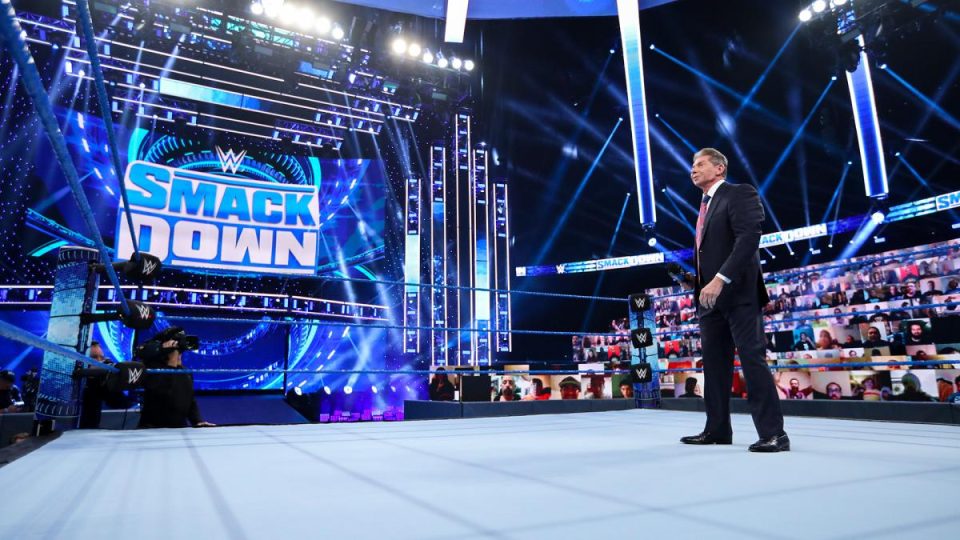 Drew McIntyre spoke with Mike Johnson of PWInsider. He talked about his upcoming match at Clash of Champions and being the champ. However, he revealed that WWE is using drones carrying cameras to film inside WWE Thunderdome.
"Every step we go, you know we progress and our team is so unbelievable and they're making us look like stars, it feels closer to what you would expect with WWE with the pyro and the lights and those drones flying overhead, so we feel good. Hopefully, the fans feel good and tonight you're going to feel really good after you see Drew McIntyre versus Keith Lee."
Drones? Maybe those shaky cameras during Retribution or the number of camera cuts are just a result of poor flying on the operators part. So, what if one of those operators fly a little too close to McIntyre?
"One got close enough to me and I warned the crew, like if you fly that close enough to me, I'm going to grab it and I'm going to use it as a weapon, and I was half joking but I'm not joking because like I said, I do whatever I feel when I'm out there. Last week with In Your Face Raw, I walked out with a camera in my face and I could not help myself because I heard so many times 'In your face!' I looked in the camera and went 'In your face!' I do whatever feels right and at least people I hope can see that I'm having fun and they're having fun with me, but if this Ambulance Match happens, be it with Randy Orton or Keith Lee, if a drone gets close enough to me I'm going grab that thing and bash them over the face [laughs]."
Now that would be a way to garner a disqualification. WWE has been having a lot of DQ finishes in matches on Raw. Maybe a drone from out of nowhere could spice those up.