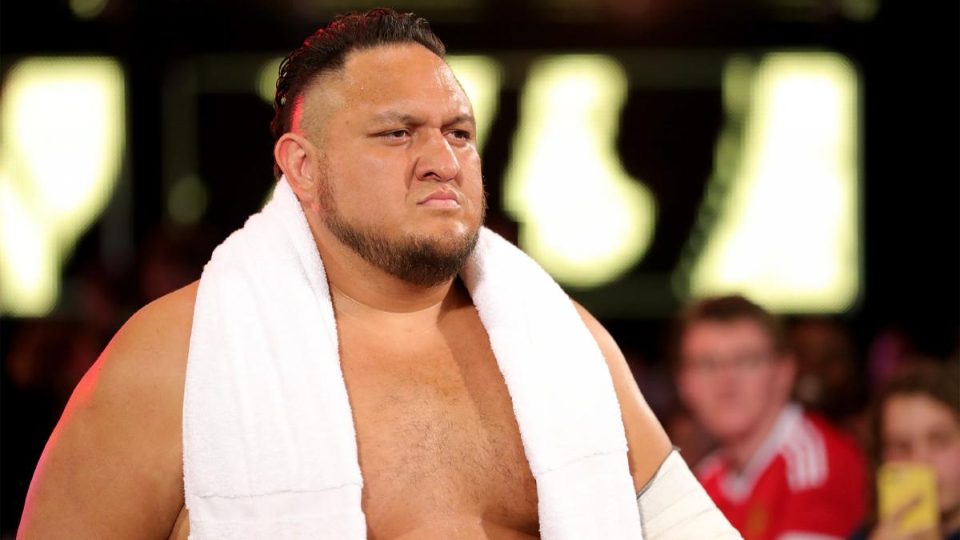 Samoa Joe was suspended for 30 days on February 24 after breaching WWE's Wellness Policy for the first time.
If you add 30 days to February 24, you get March 25, so Samoa Joe is no longer suspended and is available to be booked for TV tapings going forward.
It has been a rough few months for Joe, who has suffered multiple concussion and broken bones, but hopefully the next time he returns it will be for a long time without needing to take time out for any reason.
Prior to his suspension, Joe was involved in the Seth Rollins/Kevin Owens feud, so there is speculation that he could return to be at ringside for the Rollins vs. Owens match at WrestleMania 36, which was pre-taped yesterday and today.
Of course, WWE is trying to have as little contact between stars as possible at the moment, so Joe being at ringside might not be the best idea.
The report from Lords of Pain notes that, while his Wellness Policy suspension is over, Joe had suffered a concussion shortly before being suspended, and it isn't clear whether he has been cleared to return to the ring just yet.
It seems that everything in wrestling is pretty much up in the air at the moment, but as we know, Samoa Joe is a great pro-wrestler and will hopefully be back in the ring as soon as possible.