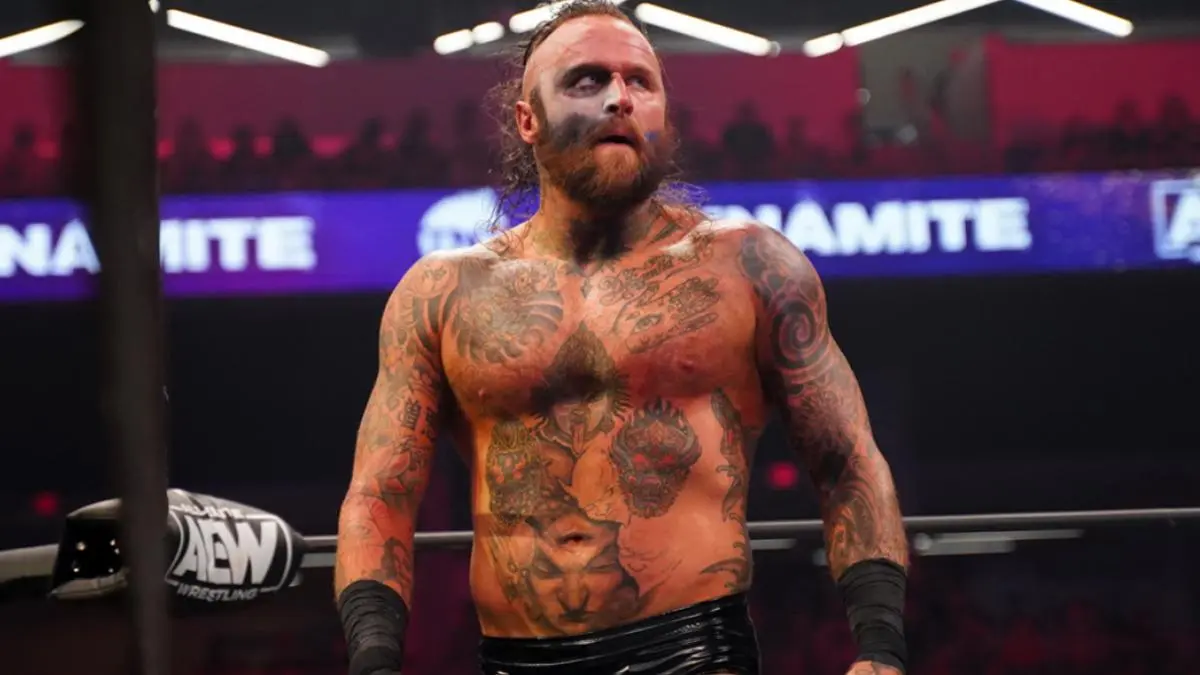 A new report has addressed the possibility of Malakai Black returning to WWE under the Triple H regime, following his AEW departure.
In a recent statement shared to social media, Black confirmed that he had requested his AEW release, opening up about recent struggles he has faced both physically and mentally.
While Black didn't explicitly confirm that he had been granted his release, Sean Ross Sapp of Fightful reported that talent were under the impression that Black has a 'lengthy' non-compete clause, indicating that he has finished up with the company for now.
Speaking on Wrestling Observer Radio, Dave Meltzer noted that he believes Black wanted to return to WWE. Noting that Black had a lot of time left on his contract before he asked AEW for his release, Meltzer noted:
"He wrestled last night, which is interesting. Then he put out a statement today and he wanted out from AEW. I guess we'll see what happened. Obviously, he wanted to go back to WWE and he had a lot of time left on his deal. I think 4 and a half years left on the deal.

"It's an interesting thing because it's really difficult to keep someone who is unhappy under contract for that length of time. He did sign for that length of time. The reason you sign people to contracts is so that they can't it they get unhappy or somebody makes an offer somewhere else, they can't just go the next day.

"The whole reason he was signed to a 5-year big money contract was so if something happened in WWE and they wanted him back and they changed his mind, that they had him and they could book him for all those years. So it becomes an interesting situation and the same goes in the other direction too."
During Black's statement, the former House of Black member indicated that professional promises not being upheld led to the feelings of demoralization he's currently dealing with.
Noting that Black was utilized less at times in AEW because he was dealing with an injury, Meltzer said:
"he had a push there and he was hurt, which was part of the problem. I think he had a bad back and so he was used not as much as late. They put him in the Trios thing so the other two guys…it's a lot easier with an injury to be in a Trio rather than being used as a singles guy a lot.

"I guess we have to wait for it to play out and see what the situation is. Basically, it's what type of a deal he and Tony Khan came up with. Tony Khan wouldn't talk about it. He talked a lot but didn't say any specifics as to what the deal is. The story going around was that it was a conditional release and what that meant, I don't really know.

"The assumption of a conditional release is that it's probably something where he can't just go right to WWE. Maybe there's a timeframe or something like that. I don't think he would agree to it if the timeframe was four and a half years."
Black last wrestled for WWE in October 2020. He returned to TV in May 2021, before he was let go by the company in June.
Transcription via WrestlingNews.co. 
Check out WrestleShop.com for all your favorite WrestleTalk merch, the WrestleTalk Magazine, wrestling shirts for grown-ups, and more!