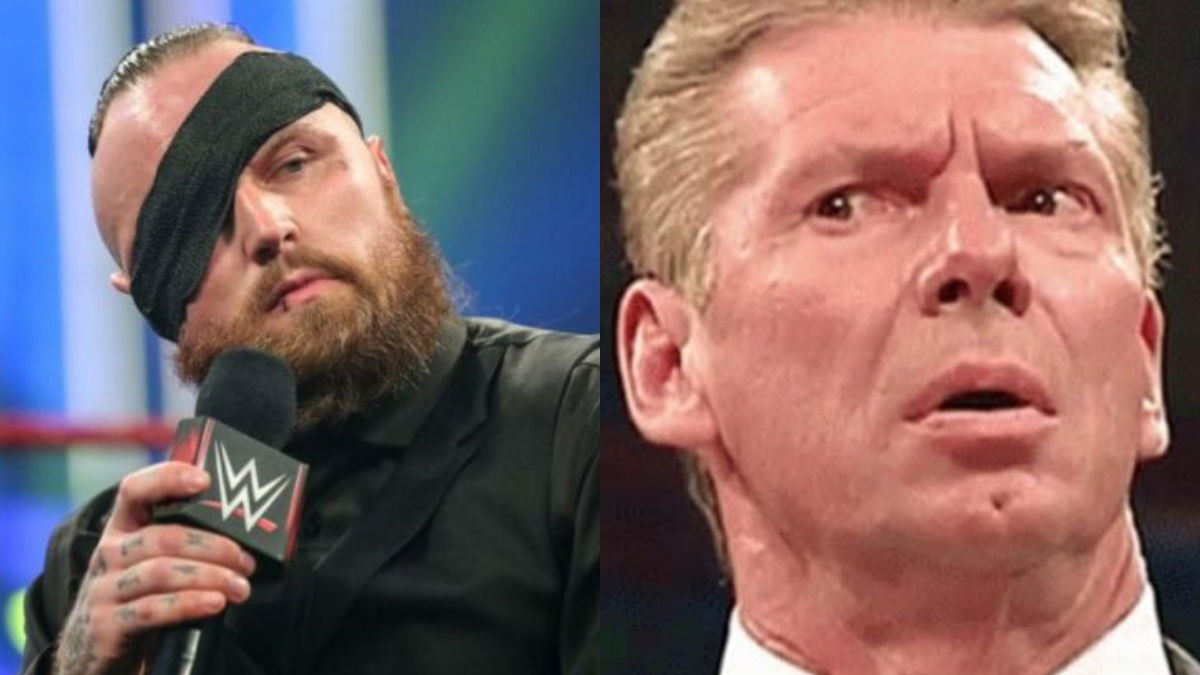 New AEW signee Malakai Black (FKA Aleister Black) recently appeared on Drinks With Johnny podcast, where he told the story behind his heel turn and entrance music change in WWE.
Black revealed that when he first turned heel in WWE, both himself and Vince McMahon agreed to change everything about the character. Black said:
"When I changed the Aleister Black character to a bad guy character, I had a long talk with Vince. I said 'look, if we're doing this, we're going to change everything. If we want to give this a shot, we've got to change everything.' He agreed with me. One of my favorite bands, and they're my friends too, are this band called Brutality Will Prevail. Very talented guys. Always been in Europe relatively successful. Never really, I don't think, have ever been stateside. I was trying to set that up as well because I kind of wanted to see if I could, post COVID, set something up, get these guys over and kind of use my contacts to kind of get them around. And I might still do that, depending on how they feel at this point.
Black continued on, revealing that he paid for studio time and wrote the lyrics to the song before pitching it to Vince McMahon. Black noted:
"I paid them for studio time and I wrote the lyrics with the front man, because I have to have something in each song that is me, And we called the song 'No Man's Land' because the basis premise of the character was going to be 'he stands on his own and this entire wasteland belongs to no one anymore. Not even him. So he's going to burn the whole empire down.' He's been in purgatory for so long that he's either going to have complete victory or he's going to drag everyone down. That was the basis of the character. So we recorded the song and I remember sitting with Vince in the office. I said 'look I've got this new song. It's heavy as s**t.' He was like 'alright, let me hear it.' So I play the song for him and he's like 'does the volume change?' And I'm like 'yeah, yeah, it's coming.' So he listens to it and he's like 'wow. I don't know what the f**k that was. I don't think that was music. But I'm 76 years old, what the f**k do I know?'
Black again continued on, stating that he was going to debut the official version of the theme song after a few months, but was released before it could get to that point. Black added:
"So he basically gave me the okay, but for some reason we couldn't mesh it out. We had all the rights to the song, but I think WWE's worries are, and I understand this part because it has happened in their past where they have used outside sources and then all of sudden, even when contractual is done, someone goes' yeah but I want royalties. I want this, I want credit.' It causes lawsuits, it causes issues. So WWE does everything in house, which I understand, it's no biggie. It was just a bummer. And then they hired the front man of Brutality Will Prevail to write their version of 'No Man's Land.' And the idea was after three to six months, the guys would be paid for studio time again and cover the WWE version of that song in their own way. So that we still had Brutality Will Prevail singing 'No Man's Land', just in a slightly different way, but completely their way of doing it. And obviously we never got to that part, which is a shame. Even that character didn't make it long, four weeks before, actually it was two weeks before they started changing the direction of it completely. So we never got to see any of that to fruition. But this is the song I'm definitely going to use out there."
Aleister Black was released back on June 2, and made his AEW debut on this past week's Road Rager Dynamite special due to a lapse in his non-compete clause.
transcription via WrestlingInc
To make sure you stay updated with all the latest wrestling news, add WrestleTalk.com to your Google Discover feed and follow us on Twitter!