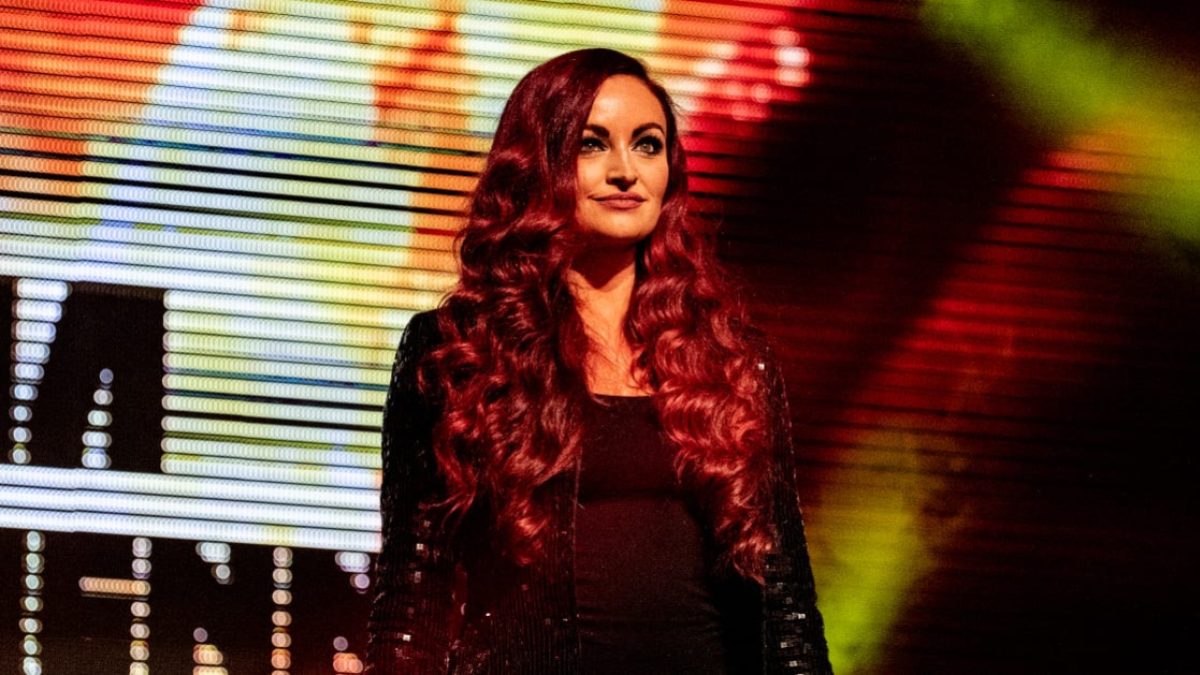 Maria Kanellis has alleged that WWE spread false rumors about her following her re-signing with the company in June 2019.
In July 2019, Maria Kanellis revealed that she was pregnant, less than a month after signing a new WWE contract. Speaking with Cageside Seats, Maria Kanellis stated that during negotiations, she told WWE she was planning to have another child.
Claiming that rumors about her keeping WWE in the dark about her pregnancy came directly from the company, Kanellis said:
"We start conversations with WWE, our contract was up in June of 2019. We started talks and I was like, 'OK, guys. I am going to get pregnant again, are you OK with that, because if you're not, that's fine. We just want to let you guys know just in case you want to change my deal. Like, if you want to have me be backstage.

"If you want me to just not re-sign, I'll go somewhere else. But we're going to have another baby because we want two kids that are close together and we want them to have each other when we go on the road.' That's just what we wanted to do. That was our family planning — P.S. my family planning is nobody's business. But because it was asked, I am answering you this.

"We told WWE. We had many conversations with them, 'I'll take less money, I'll go on to pay-per-appearance,' whatever. I was accepting of anything. But what I did know is I was not going to postpone my life because of WWE. Great opportunity, but I've already done it. I've already been to WWE. So they come around with the contract. It's more money and it's not a pay-per-appearance deal. Nothing. I was like, 'Guys, that's great, but I'm going to have a baby. I want to get pregnant again. Are you guys OK with this?'

"(WWE said) 'Yes. Vince loves kids.' That was the exact line. 'Vince loves kids.' OK, let's go ahead and try. Try to get pregnant, got pregnant. We signed our contracts, found out I was pregnant two weeks later. So while we were negotiating we were trying to get pregnant. They signed us anyways. OK, not my fault.

"From there, I started getting direct messages from different news outlets. 'Oh, did you not tell them blah blah, blah.' Those rumors are coming directly from WWE and they are just trying to make us look bad so that when they release us they can feel better about it? But we give them every opportunity to restructure my contract or not pay me as much. They came with more money. That's not my fault. And so those are the facts."
Kanellis was released from her WWE contract on April 15, 2020. Kanellis recently proposed an "exit interview" for released WWE talent, so the company could more accurately gauge how their performers are being treated.
To make sure you stay updated with all the latest wrestling news, add WrestleTalk.com to your Google Discover feed and follow us on Twitter!