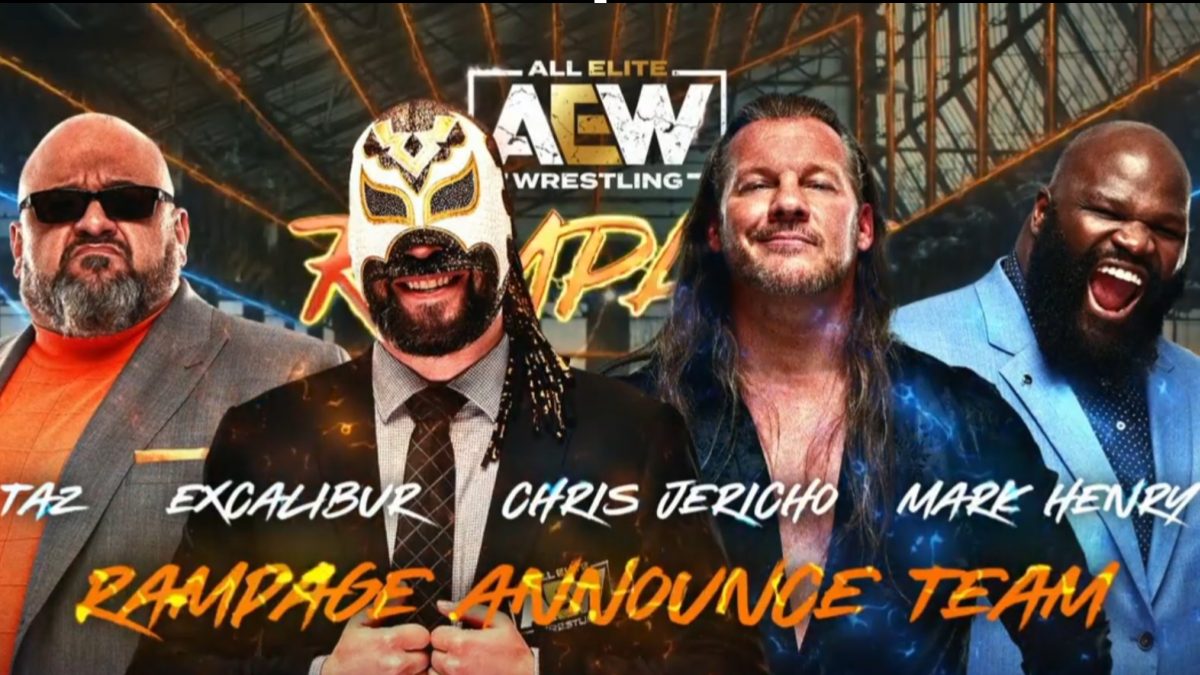 Mark Henry has shared his opinion on the four man announce team for AEW Rampage ahead of the show's premiere on August 13.
When Rampage debuts, Mark Henry, Excalibur, Taz and Chris Jericho will all be calling the action. Speaking with Joseph Staszewski of the New York Post, Henry noted that he thinks the four man team was chosen as a safety mechanism.
Arguing that talent will make or break the new brand, Henry said:
I'm the new guy. They already have a great relationship and they can put on a great show. I think it's a safety mechanism. I think just in case that I get on there and I'm not good, (AEW president) Tony (Khan) had to put the safety mechanism in place and throw Chris (Jericho) out there just in case we have to save this thing. I don't think he has that to worry about. I think we'll start off a four-man booth and I think once they realize that I can handle it we'll go to a traditional three-man booth,"

(When asked how AEW can make sure Rampage stays on the level of Dynamite) "The way you do it is with talent. The better content you have the better things that can be said about it. I'm not gonna dummy it down if I see something that's not good. This is something that I'll put my coach's cap on and I'm gonna have to pull that guy and that girl aside and tell them that, "Hey, you got to do better." That's a style of analysis that you don't get on traditional wrestling because nobody's doing double roles, triple roles. I'm putting my hand in the community area, I'm putting my hand in the coaching area and the physiology-based area and I'm doing commentary.

"I want the guys and girls that appear on television to realize that sometimes…I'm gonna be critical because it's my job to be critical on (SiriusXM's) "Busted Open" and I feel like that's what people want. They want to hear our opinion. I will preface it, what I'm saying is my opinion. When I have a hard take, it's gonna be this is opinion or the facts speak for themselves."
On this week's episode of Rampage, AEW Women's Champion Britt Baker will face Red Velvet in singles action.
To make sure you stay updated with all the latest wrestling news, add WrestleTalk.com to your Google Discover feed and follow us on Twitter!