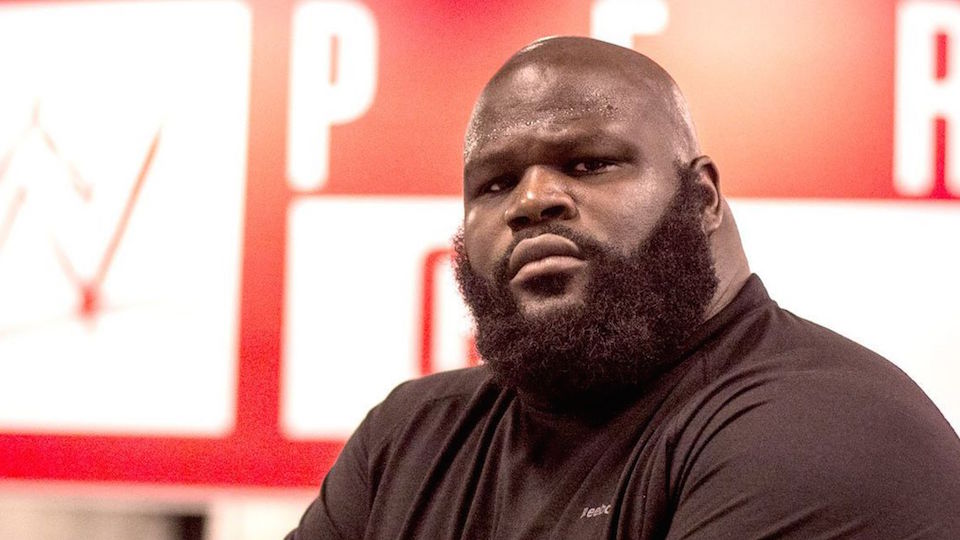 The 'World's Strongest Man' Mark Henry appeared on Sam Roberts' Notsam Wrestling podcast recently to discuss his new role as WWE's locker room leader. He detailed why the role was created for him as well as several disputes backstage that has driven the Hall of Famer to the edge on more than one occasion.
Henry has recently become the promotion's enforcer in the back, making sure all the talent abides by the rules as well as the reputation they should behold as WWE Superstars. Whether you're late, causing trouble, or leaving a mess in your wake, 'Sexual Chocolate' will be tracking you down to deal with it.
Transcription credit: Michael McClead, WrestleZone.com.
Henry on why the position was created for him:
"Me being gone this last year and a half, there's a lot of stuff that's happened in the locker room that would have never happened under my watch." Henry continued, "I kept hearing too much negativity. Talent relations and different people that I'm friends with, I was like, 'Do something about it.' I was like, 'Listen, I'll do it. I'll take the heat.'"

"People are arguing and fussing about stuff. There's been some disrespecting my wife or my girlfriend type of stuff. There's been a couple of people habitually late, which Vince [McMahon] hates, but he doesn't have Undertaker, or me [to fix it]. Booker T is still there, but only on TV. Big Show has been injured, so all the guys that hold people's face to the fire is not there."
Henry on if Roman Reigns and John Cena were locker room leaders:
"Roman was kind of that guy. He was kind of getting there."

"John is on his bus and off to the next place. He's got so much to do, he doesn't have time, but he will go, 'OK guys, the place is a pigsty, don't leave your trash."
Henry on the current locker room landscape:
"These young guys now – somebody told me that they asked some young guys to clean up and they were like, 'Man, it ain't my job to clean up.' That sh*t is about to come to an abrupt stop because I will be at all TVs, at all pay-per-views now and this is really new, like in the last two weeks. Every pay-per-view, we finna re-establish the leadership chain of command."
What the new position actually entails and why it means so much to him:
"Just keeps everybody's checks and balances. There's no title for it. I really am not a title guy anyway.

"I like structure, and I like discipline, and people doing the right thing. I don't like the perception of me walking into a room and somebody saying, 'Oh my God, one of those wrestlers' because somebody screwed up the image. They tarnished the way people see us. Back in the old days, guys used to wreck hotel rooms and trash rental cars and all that dumb stuff. When I came into wrestling, they were like, 'We're out of cars. You're one of those wrestlers. No, we're not renting a car to you.' It was like that. We had to re-create, re-establish the trust. Me, The Rock, and Kane, and D'Lo, and Brian Christopher, Scotty 2 Hotty – the young guys back then twenty years ago were reaping the benefits of people being butt holes. We had to fix that."
On if he is concerned how the current roster will take the new regime:
"One: I ain't scared of nobody whooping my ass and Two: I've been there and done that enough where I know if I go to Vince and say, 'Hey, he don't respect nothing. His ass needs a fine. Maybe he'll respect $1,500 taken out of his check.'"
What Henry would say if any talent were to go to Vince McMahon about receiving a fine:
 "Damn straight, I did and I will do it again. The next time you're late, it will go up probably by $200, so I suggest you get there early. That's the conversations that will be had in the next year. You've got to be responsible. I don't want the business to suffer because of one or two people not respecting it."