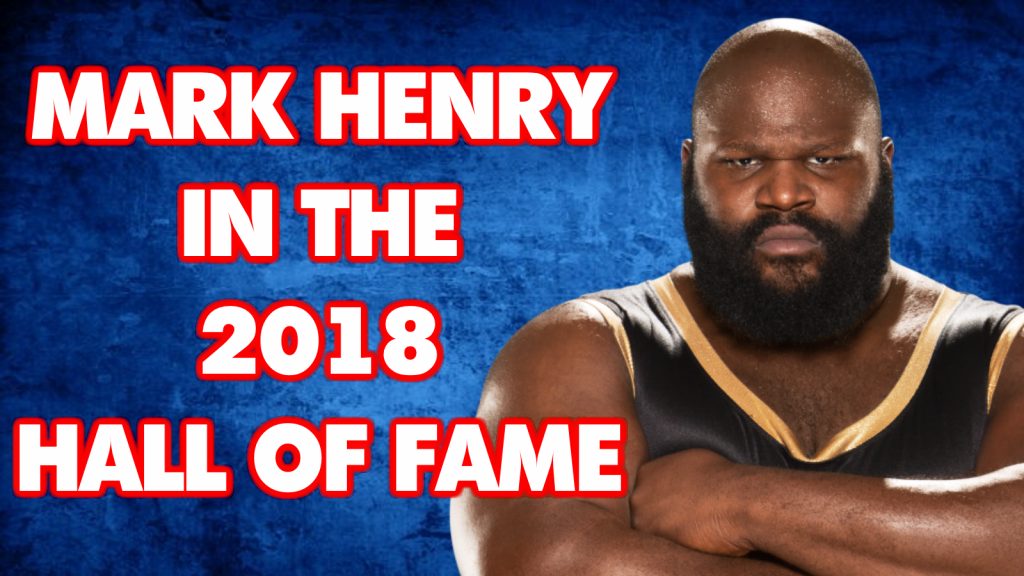 As initially reported by WrestlingInc, the new WrestleMania magazine confirms that Mark Henry will be inducted into the 2018 WWE Hall of Fame.
https://www.instagram.com/p/BgeSWspAolK/
We can probably expect this to be officially announced during tomorrow's episode of Raw.
Mark Henry joins an already fairly stacked lineup, with the following also being inducted into the Hall of Fame this year:
Ivory, Warrior Award recipient Jarius 'JJ' Robertson, Celebrity Wing inductee Kid Rock, The Dudley Boyz, star attraction Goldberg, and Hillbilly Jim.
The 'World's Strongest Man' signed for WWE in 1996 and unlike, as some may claim, many members of the Hall of Fame, he is certainly deserving of the honor of being inducted. One of his most notable runs in WWE was his stint in the Nation of Domination with the likes of D-Lo Brown, Faarooq, and the Rock. After this, he became a sex addict (in the storyline, to be clear) and partook in many embarrassing skits. Henry fondly talks about a few of them on the Sam Roberts Wrestling Podcast stating:
"Still to this day, the funniest moment of my life was being – me, Vince [McMahon], Gerald Brisco, Pat Patterson – at the birthing of the hand with Mae [Young]."
https://www.youtube.com/watch?v=WJEvMOqcy-4
Henry's most successful stretch with the company came towards the end of his career though, with his 'Hall of Pain' gimmick in 2011, wherein he won his first and only WWE World Heavyweight Championship after running roughshod through pretty much everyone on SmackDown.
In 2013, he went through a brief resurgence starting with one of the greatest promos of all time that had fans everywhere in tears, half in shock from the cruelly real retirement speech that duped us all and half in awe of that beautiful salmon colored jacket he rocked as he hit John Cena with his World's Strongest Slam.
Henry quietly retired, for real this time, in 2017, his last match being the Andre The Giant Memorial Battle Royal at WrestleMania 33. He is now working as a backstage producer for WWE.
The WWE Hall of Fame ceremony will be taking place in the Smoothie King Center in New Orleans on Friday, April 6.
Who do you think should induct Henry into the Hall of Fame? Let us know in the comments below or on Twitter here, and as always, have a spiffing Rusev Day.