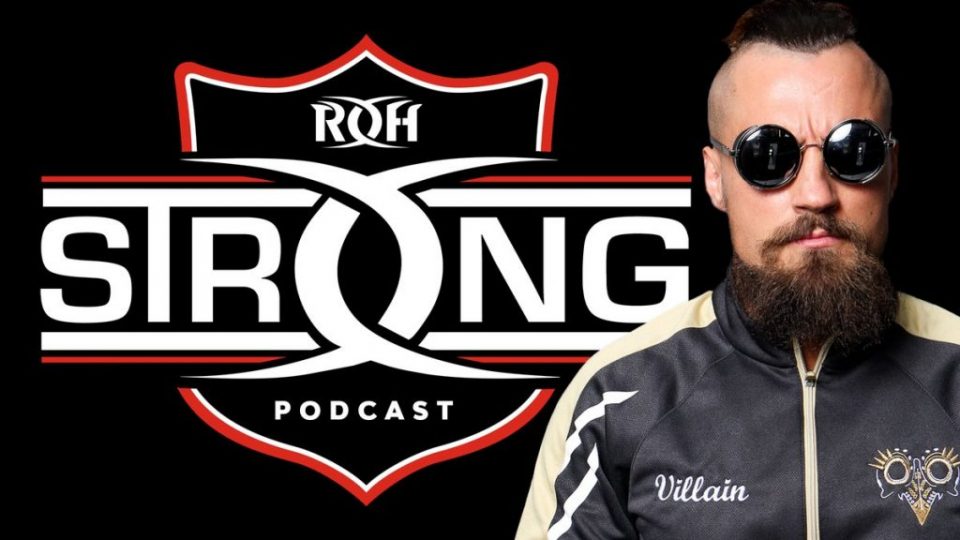 Marty Scurll was a recent guest on the ROHStrong Podcast. In the very first episode of the podcast, Marty Scurll discussed several things, but also commented on the potential for ROH and AEW working together.
"Yeah, I don't see why not. It would have to be a matter of timing and a matter of, I spoke about [it] previously, just where it would benefit both companies but like I said, I have an amazing relationship with The Bucks especially. I still talk to them on a regular basis. I have a pretty good relationship with Tony Khan and I think both parties are definitely willing to work with each other. It's just a matter of timing I guess. Like when it would be suitable to do so. So it's definitely something I wouldn't rule out for sure. I'm not saying anything will happen. I'm just saying I wouldn't rule it out. There's no reason why we wouldn't. The timing needs to be correct. It needs to be a fitting situation for us to work together. I'd personally like to see it happen at some point."
Obviously, Marty Scurll is friends with The Young Bucks, Kenny Omega, and Cody Rhodes. He was a member of Being The Elite on YouTube and was in Bullet Club with all of them.
Many were surprised he didn't join AEW. However, ROH made him an offer too good to pass up. So, what does he think about being a wrestler and a booker now?
"I think what I've achieved in Ring of Honor speaks for itself so, for example — it's not too much of an awkward position in the sense of I was booked as a top guy beforehand. There's no reason for that to stop. It wasn't like I was an undercard guy then I became booker and now I'm world champion all of a sudden. I'm always gonna make the best decisions, not for myself but for the company so for example, if me being world champion is best for the company at the time, then we will do that, despite what my other roles might be. At the end of the day, the fans are gonna tell you if they believe something or not. If someone is champion that they don't believe should be champion, then they're gonna let you know. For example, if I'm booked on top — now I don't think any of the fans are gonna say, 'Oh, why is he on top? He shouldn't be there.' So no… I understand a wrestler being a booker, maybe it's somewhat a conflict of interest but at the same time, where do you get these bookers from? It's not like people can go to university and train how to be a booker. The only way you can be prepared for this job is to have years and years of experience in the business and that's something that I have. I've been all over the world. I've wrestled with pretty much every big star in the world today. So I have a lot of experience and wisdom in this job."
That sure sounds like he could wind up wearing the ROH World Title at some point. You can listen to the entire podcast here.
Big thanks to PostWrestling.com for the transcriptions of the audio.