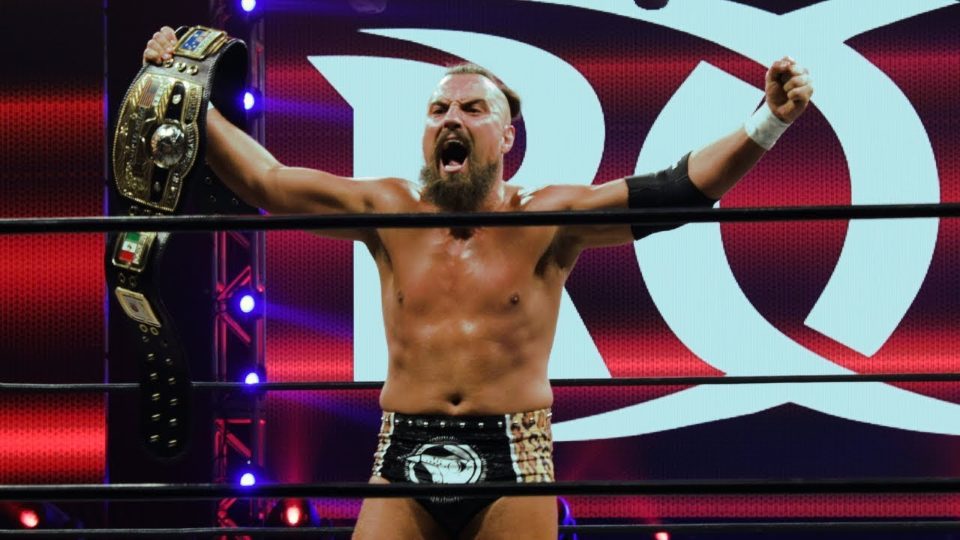 In an interview with Mirror, Marty Scurll refused to comment on his future with Ring of Honor.  However, he did allude to a future that includes big plans where he'll continue to:
"make waves in the wrestling world"
Scurll, in character, talks about being a business man and a leader of a big company.  He states it wouldn't be smart for him to address the rumors of where he'll wind up when his contract runs out with ROH.
Scurll's contract is set to run out in November of this year.  Many fans have felt Marty Scurll should have been the ROH World Champion after The Elite skipped town.
Fans aren't the only ones who feel that way.  Scurll states:
"I've been the biggest star here for a long time. But there's still a lot I need to achieve – I think everyone agrees I should have won the world championship at MSG – now it's time to right those wrongs."
However, ROH put the title on Matt Taven.   Matt Taven will face RUSH for the ROH World Title this weekend at Death Before Dishonor. Meanwhile, Marty Scurll will be facing Colt Cabana in the Number 1 Contender's Tournament.
Taven's run has coincided with one of the darker periods of ROH.  What does the future hold for Marty Scurll?  Does he want to join his friends in AEW?
"All my friends are dead. What the f*** is AEW?"
While the question remains where he will wind up after his contract ends, Scurll is definitely playing the part of company man.  He was pushing the upcoming UK Tour and potential signings of UK Talent.
ROH has recently signed Joe Hendry.  Mark Haskins and Marty Scurll are also products of the UK Indy Scene.  Does Scurll have any favorites?
"I like Aussie Open, who are on the UK tour, and Chris Brookes. ROH should sign all three."
As for the short term, who would Scurll like to face if he wins the tournament?
"I hope Rush wins as I think a Rush versus Villain main event is damn money."
One thing is for sure, where ever Marty Scurll signs when his contract is up, someone will have to pay him some damn money.