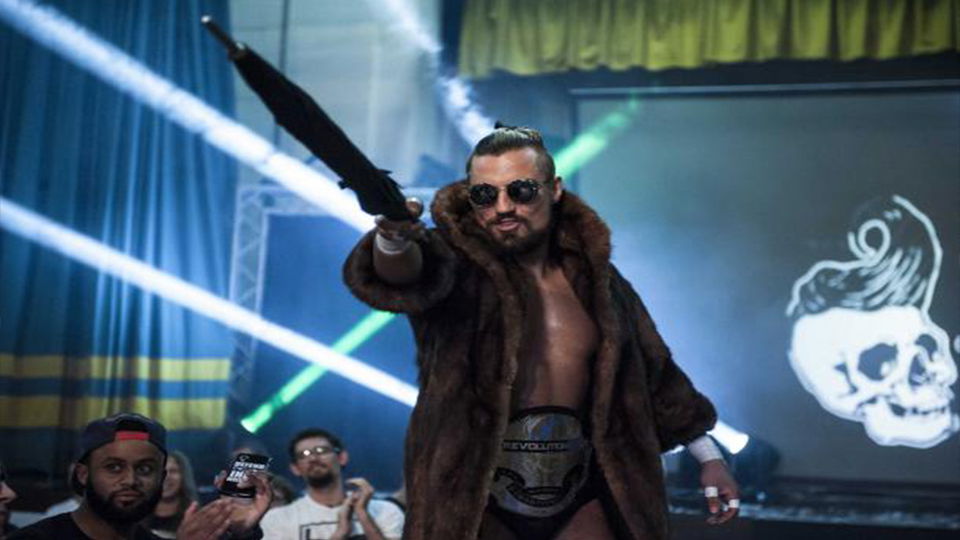 Earlier today it was reported that Marty Scurll had been backstage at the recent NJPW Strong tapings. However, at the time it was not clear whether or not he was just visiting or if he was being used by the company.
Now, a new report from Fanbyte has confirmed that Scurll was used on camera by New Japan Pro Wrestling. Here is the quote that their source gave them:
"They weren't trying to hide him. I thought we were going to be the company that wasn't booking these guys to get some buzz. They're going to get buzz alright, but probably not the kind they're looking for. And it just reeks of letting things slide because these people are all friends or whatever. I really just think fans should know his involvement beforehand, so they can choose to tune in or not."
What his role was still remains unclear, but this would mark Scurll's first appearance since being let go by Ring of Honor last year. Marty Scurll was accused of sexually assaulting a 16-year old girl during the Speaking Out movement last June, leading to his departure from ROH.
What are your thoughts on the above story? Let us know in the comments on Twitter or Facebook.